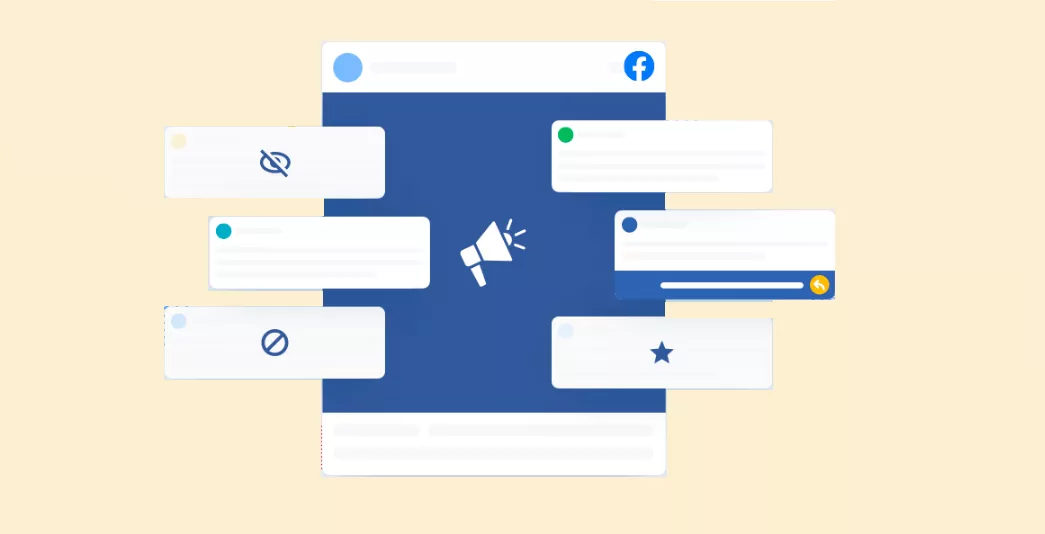 A Chrome Extension for Comment Moderation and Auto Replies.
Project Goal
Our client was using Facebook to build his audience and sell products online. Though things were easy for him in the initial stages, as his audience grew, he was facing difficulties reverting to comments made by users. The concern was that it was resulting in leaving much of his sales on the table.
He wanted us to deliver a chrome extension with the capability to revert to multiple Facebook comments with a single click. The motive was to escape from the hassle of spending hours reverting to individual comments on posts so that he could focus on other crucial activities to grow his business using Facebook.
Solution
After conducting the initial session with the client to understand his requirements, our chrome extension development team started building an extension to accommodate his need. We decided to use a mix of modern technologies to make his Chrome plugin effortless and efficient.
The client was also looking forward to offering this extension to other users on a subscription basis. We need to ensure that our chrome extension should work well on personal profiles, Facebook Pages, Facebook groups, and Facebook Ads. Below are some of the solutions we came up with while building this unique extension for our client.
✔️ Automating Replies to comments by clicking a single button
Once the user installs the Chrome extension, he need not worry about replying to every comment individually. He has the liberty to choose single or multiple replies for the users and enjoy automatic replies to the comments with just a single click.
✔️ Create multiple replies for a single FB post comment thread.
No one wants to reply to the same thing for all comments as it can give an impression of a robot working behind the scene. To overcome it, we provided an option that let users create multiple replies for even similar Facebook post comments.
✔️ Linking comments to offer page
Apart from automating the replies, users also have an option to link their comments to the offer pages. The motive behind this option was to help the users increase the chances of conversions and leads. The client can now link his automated comments to the landing page, website, or a WhatsApp invite.
✔️ The time delay between the replies
Facebook is quick at detecting spam, so automated replies can come under its radar anytime. To overcome this, we decided to provide an option of time delay between the replies. Users can also set a limit to stop auto-replies after a given number.
✔️ Reply to comments containing specific words or phrases.
To make the user experience even better, we decided to integrate functionality that allows them to set keywords or phases for comments they wish to reply to.
For instance, if a user is giving out a free e-book. At the end of his post, he can ask his audience to comment, "I'm interested" or "Give me access." Then set these as keywords so that the system automatically responds to the comment with these phrases.
Final Words
These were some features of our custom Chrome extension for automatic replies on Facebook posts. We are happy that this extension is gaining significant popularity, and the client was satisfied and happy with our work.
Though we build this browser extension specifically for Facebook marketers, we can help you build similar solutions for the other social media platforms too. Just get in touch with one of our experts so that we can join hands to turn your idea into a fully-functional real-world solution.
Client's Feedback
"I appreciate the professionalism they have shown during the whole project. The group was responsive and did outstanding work for my chrome extension."
Ready to discuss your requirements?