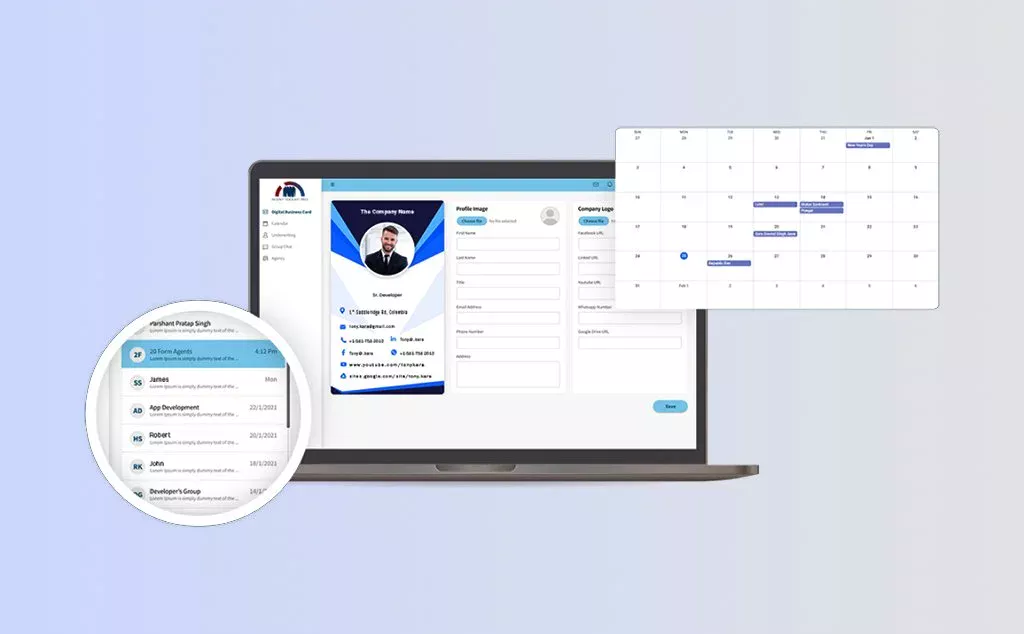 A Unique Insurance Software infused with Technology and Innovation
Project Goal
The insurance industry is going through a transformation using modern technologies and services. Though there are a lot of digital platforms and apps to facilitate the insurance carriers and agencies managing their day-to-day operations, they all have shortcomings.
These shortcomings made our client look for a platform that can act as a one-stop solution for professionals and companies working in the insurance sector. He was looking for a digital platform with specific functionalities to help the insurance market and its activities grow by leaps and bounds.
Solution
We did rigorous sessions with the client to understand the functionalities he wishes to add to his solution and how we can make it unique from already existing platforms and apps for insurance professionals. The client wanted us to build a platform with the capability to serve large insurance companies and individual agents simultaneously.
We decided to use Laravel to build this solution as this framework had already helped us deliver robust solutions for different industry verticals. To achieve the functionalities listed by the client, we decided to use APIs from Twilio and Quickblox. Let's look at some features we added to satisfy the project requirements.
✔️ Customized Admin Dashboard
It was essential to provide a feature-rich dashboard to manage the agencies and agents working through this platform. We added options that enable our client to add, manage and delete the users in a breeze.
As the app will serve multiple companies and agents, we ensured that the client doesn't have to spend hours approving accounts by providing a bulk approval option.
✔️ Agent dashboard
We provided a separate dashboard to the agents and representatives of the companies managing insurance services using our platform. We equipped the agent's dashboard with the ability to add business logos, digital business cards, calendars, and much more for added ease.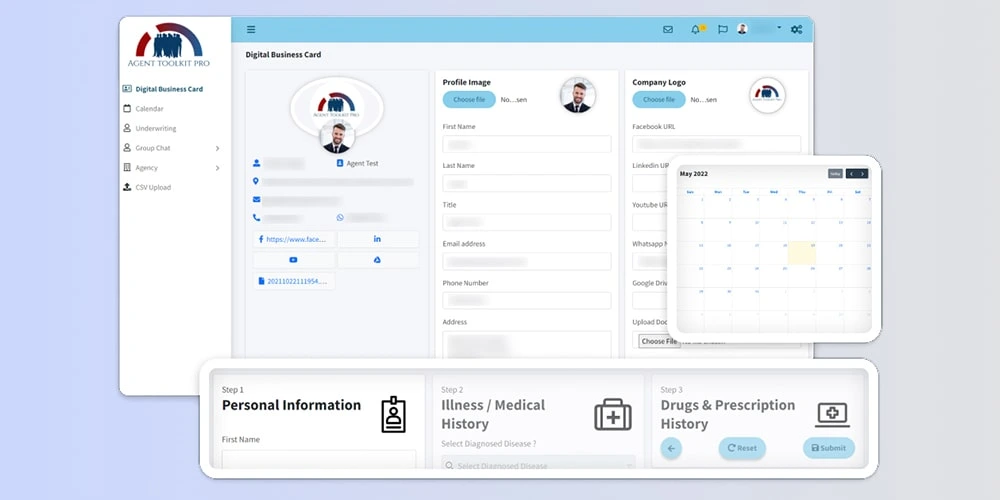 ✔️ Digital Business cards
A business card is still a widely used method to make professional connectionsn with clients and other parties that matter to your business. We provided an option that enables the agents to update their information and expand business connections using digital business cards.
This feature allowed the agents to create their business cards and add their images and logos using simple tools available on their dashboards. We also added an option to share business cards with clients and other agents using private messages, Email, Whatsapp, Facebook, or SMS.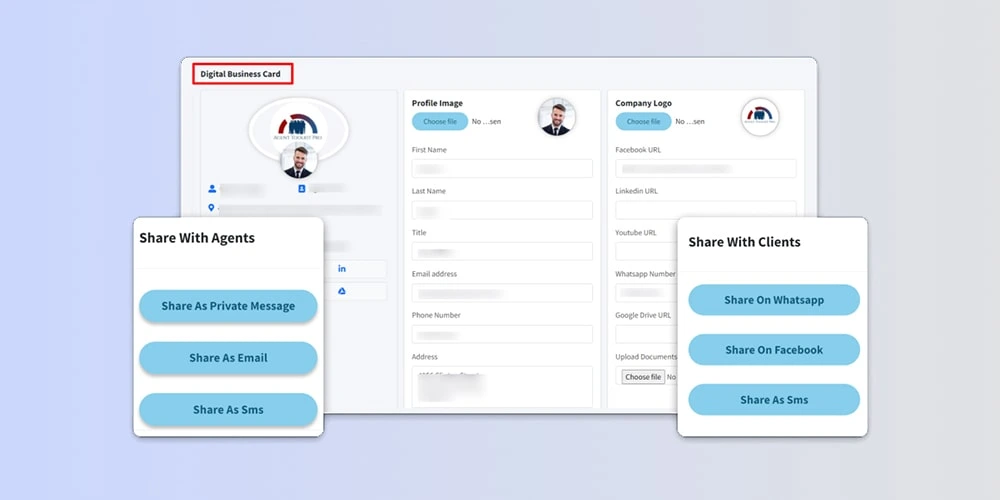 ✔️ Calendar functionality
The insurance sector involves continuous chasing of clients, confirming appointments, and checking schedules. Taking it into consideration, we added a calendar functionality to the platform so that agents can mark important dates and get alerts ahead of client meetings.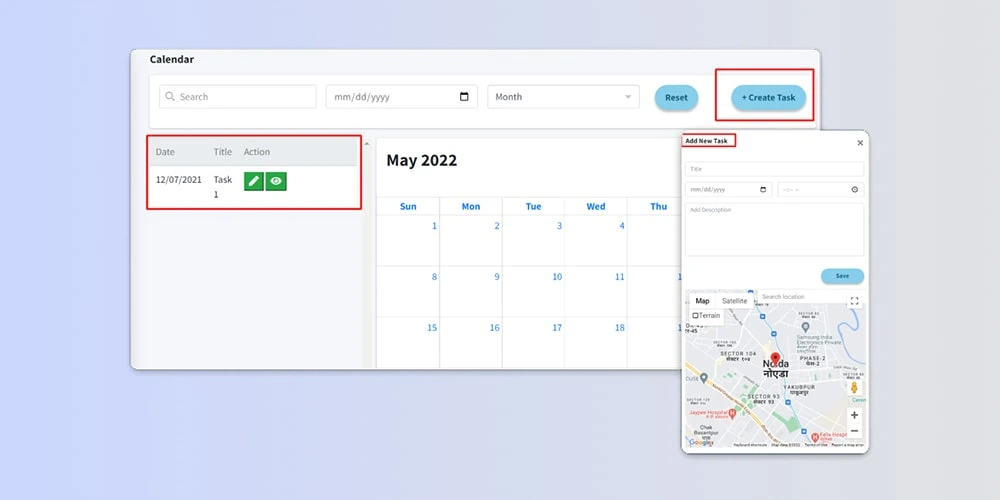 ✔️ Underwriting Options to update client's records
Our motive behind adding this feature to the client's platform was to provide an easy option to edit customers' information whenever the need arises. This functionality enables the agents and insurance companies to edit/modify the details of insurance policies, terms, and many more with added ease.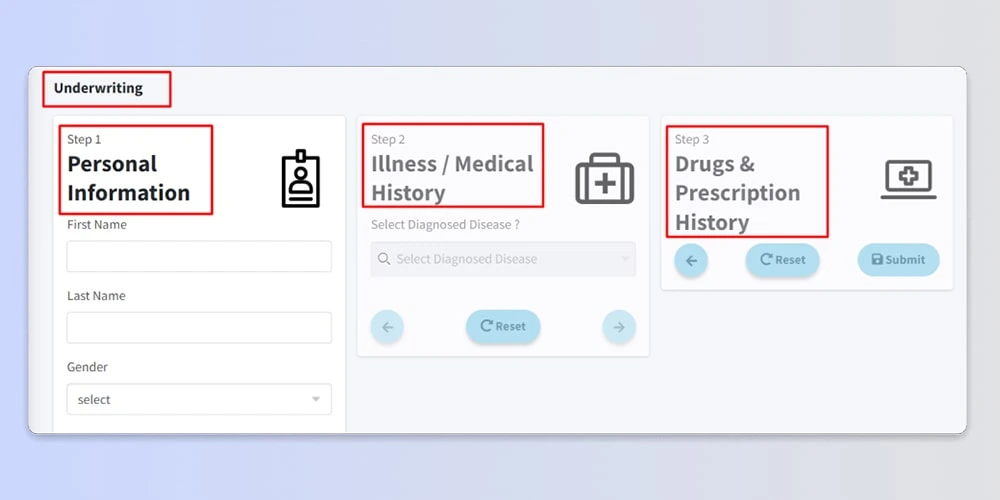 ✔️ Group chat and calls
Keeping a constant touch with clients is significant to improving customer satisfaction, loyalty, and trust. We added an option of voice calls and group chats so that customers and agents can send quick messages instead of taking time out of the day for phone calls or slow email conversations.
Final Words
It was a great experience working on this project, and we are delighted to observe how the features we added to this insurance platform helped the client deliver exactly what he was hoping for. If you have any similar ideas our experts will be happy to convert your ideas into fully functional digital platforms to break barriers between front, middle and back office functions for any industry vertical.
Client's Feedback
"This Project was very long and very complex, nevertheless, we were very pleased to work with Gaurav and his team on this project. The work went well, and he was available for questions and clarifications as needed. We went through a lot of challenges during the entire project and Gaurav Tyagi ( software Engineer) was always opened to provide us with solutions and help up overcome these challenges. It was a really nice experience working with his team of engineer. I look forward to working on further projects with him."
Ready to discuss your requirements?