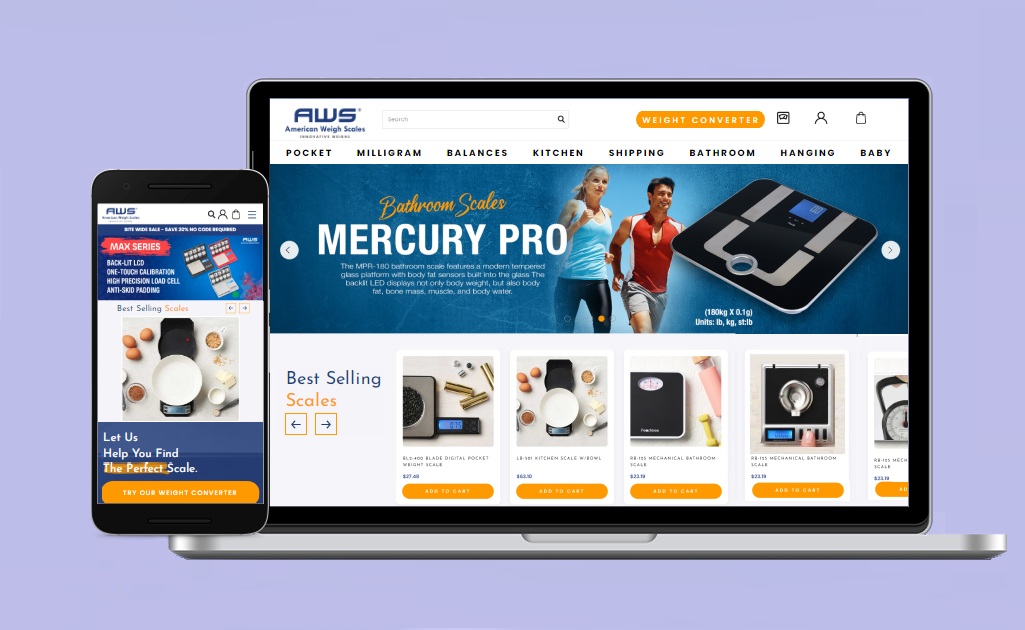 A Custom BigCommerce Store for Weighing Scale Business
Project Goal
Intuitive design and robust functionalities are the most crucial things to succeed with an eCommerce store. Our client was running a couple of physical stores and two eCommerce websites to sell weighing scales. Though he already had good results, there were a few shortcomings that we have to overcome for him.
He was not happy with the current designs of his Magento and big commerce store, so he hired us to build a new BigCommerce store with abilities to deliver impeccable experiences to the users. Apart from developing his new eCommerce platform from scratch, we also need to add some custom functionalities.
Solution
We kickstarted the project with rigorous sessions to understand every client's expectations. The client wanted to build his new platform using BigCommerce, so our BigCommerce development team played its role in identifying the right technologies for him and turning some unique custom requirements into robust functionalities. Below are some of the features we worked upon while delivering this project.
✔️ Designing Mockup from scratch
As an intuitive design was our priority, we created mockups using Figma and Photoshop to finalize it before proceeding further. Though satisfying the clients on website design often become challenging, our designers were skilled enough to match his expectations and the latest industry standards.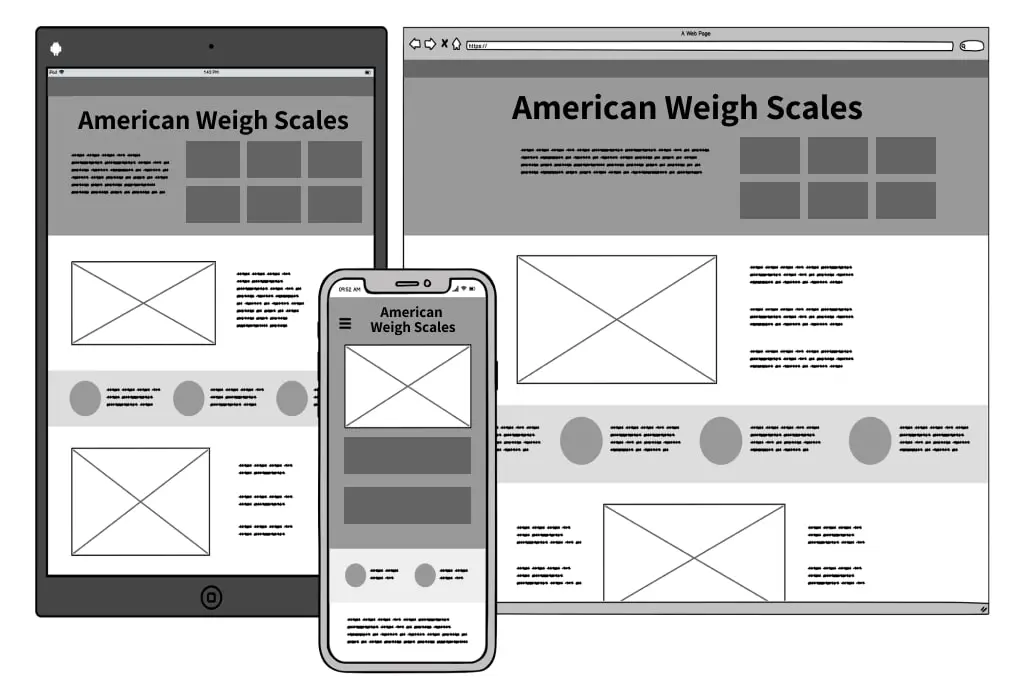 ✔️ Tailored theme to match expectations
Once we finalized the design, the next step was to find the most suitable theme for his store. We did extensive research to find the store theme with layout and features to solve our purpose. Our expert used their unparalleled skills to tweak/modify a free theme from Vault to turn it into a storefront that the client was expecting.
✔️ Importing products from Magento and Bigcommerce
The client wanted to display the products on his new store using his existing online stores made using Magento and BigCommerce. We need to devise a way to import products from the already existing stores to his new BigCommerce store.
We decided to use the default BigCommerce import panel to overcome this challenge, We exported the products from those two websites and imported them to the new platform using sheets in the accepted format of BigCommerce.
✔️ Custom Filters to enhance user experience
As mentioned earlier, a rich user experience was the primary motive behind building this custom BigCommerce store. We added custom filters that help users find the right products within seconds. The users can filter the products using categories, weighing capacity, and price.
✔️ Display Blogs on Home Page
The blog is one of the crucial parts of any business or eCommerce website. We added a feature that displays the latest blogs posted on any of the client's eCommerce websites on the home page of his new BigCommerce store.
✔️ Custom Distance based Shipping Gateway
The next thing we needed to achieve was the custom shipping functionalities. As the client has the physical stores, he wanted us to devise the functionality that let him ship orders from the nearest stores from the customer's address.
We implemented USPS & UPS for shipping with an option to apply distance-based shipping by implementing the logic that calculates the shipping charges based on distance.
Final Words
Overcoming the unique challenges of this project was indeed a great experience for our team. Turning your out-of-the-box requirements into real-world functionalities is something that we poised to do since our inception. If you are looking for similar solutions to provide an unmatched experience to your business, our experts will be happy to help you with that.
Client's Feedback
"I am extremely happy to have found this team! They have been an amazing development partner and had a solid understanding of our vision and workflow."
Ready to discuss your requirements?