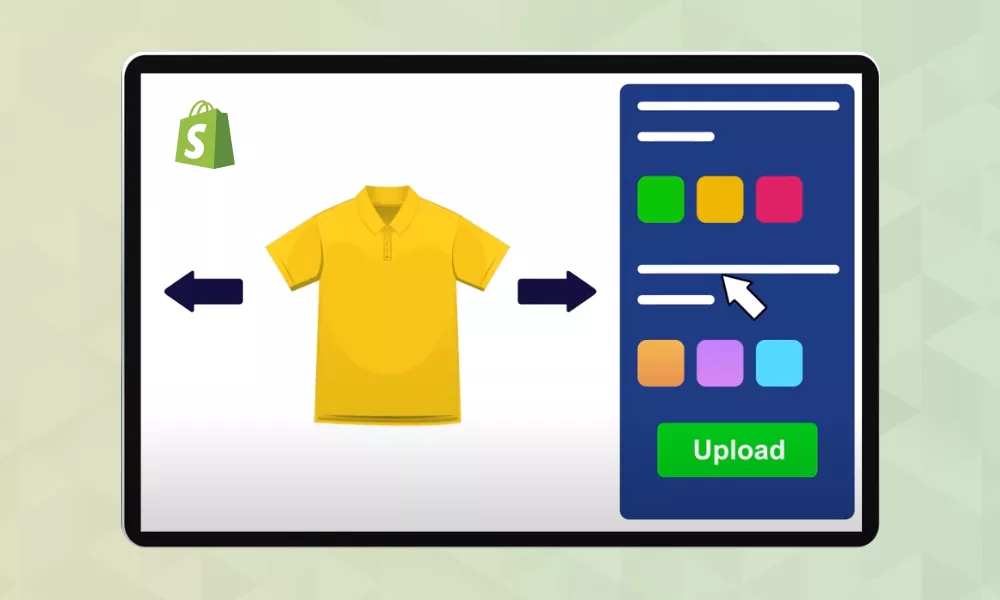 Building a Feature-packed Dropshipping App for Shopify Stores
Project Goal
Dropshipping is one of the popular business models followed in the eCommerce industry. It's a low-risk model best suited for the small eCommerce players as it saves running costs that wholesalers or traditional retail stores would incur.
During this project, we need to build a unique dropshipping app to let Shopify store owners leverage the dropshipping model in their stores. Our goal was to deliver an All-In-One Print-On-Demand space to help merchants create and sell custom products.
Solution
It took us a couple of one-to-one sessions with the client to understand the requirements and expectations from the dropshipping app in focus. We decided to use technologies like Java, HTML, CSS, MySQL, and more to develop our solution.
As our team has a significant experience with such apps, achieving the desired functionalities was not a big concern. Let's look at some functionalities that we added to the client's custom Shopify dropshipping app.
The app was meant for two parties i.e. our client and the vendors who will use it on their Shopify stores. Our engineers offered outstanding and easy-to-use features for both these parties. Let's discuss the features for them separately.
Super Admin Features for Client
✔️ Customized Super Admin Dashboard
The first focus was to build a super admin dashboard with the ability to act as one stop solution to handle all business activities. We curated the dashboard to equip it with functionalities that make managing products, orders, vendors, and much more the breeze.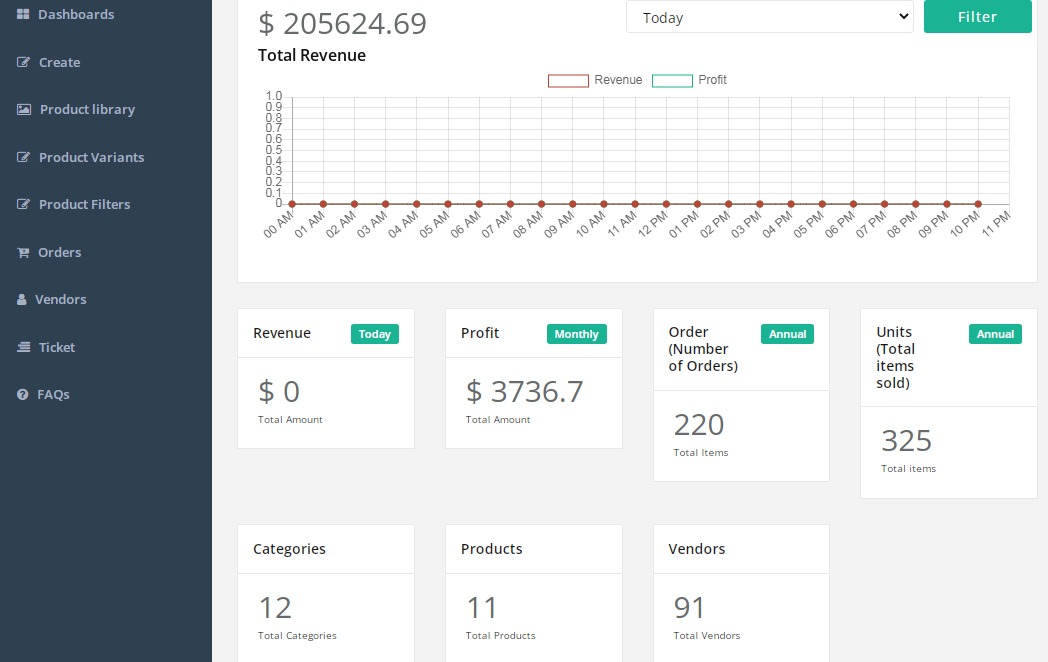 ✔️ Ability to add products, variants, and filters
The client wanted to offer his product inventory to the vendors, we provided him an option to add products, their variants, and product filters with utmost ease. The admin can add products to current categories or can even create new product categories to extend the product offerings.
✔️ Ease of managing orders
Flawless management of orders is crucial for any dropshipping app. Our experts knew the complexities that admins often face while managing the orders they get from vendors. To ensure that our client does not face such issues, we added functionality to enable them to get reports, fetch order details and update the status of the orders with just a few clicks.
✔️ Ability to manage vendors and their tickets
The app was meant for use by vendors who wish to sell customized products using Shopify stores. It was essential to formulate a concrete functionality to manage these vendors. We provided an option to enable the admin to add, edit or delete the vendor accounts.
✔️ Facilitating payments using stripe
We integrated stripe to facilitate the payments made by vendors. Vendors can add the credit card details while buying app subscriptions, and the payment will be deducted on a recurring basis depending on the plans chosen by the vendor.

✔️ Integrating custom shipping gateway
The client wanted to use his own shipping method so we provided functionality that help the client to fetch the shipping details of the customers once the orders are confirmed. The platform was also equipped with a feature to generate automatic packing slips to facilitate shipping.
Features for vendors
✔️ Easy to use and feature rich dashboard
It was vital to provide a robust dashboard for the vendors using the client's app. They need to supervise the orders and other data to formulate the winning strategies for their stores. Our custom dashboard for vendors has some unique features to manage overall business data and processes.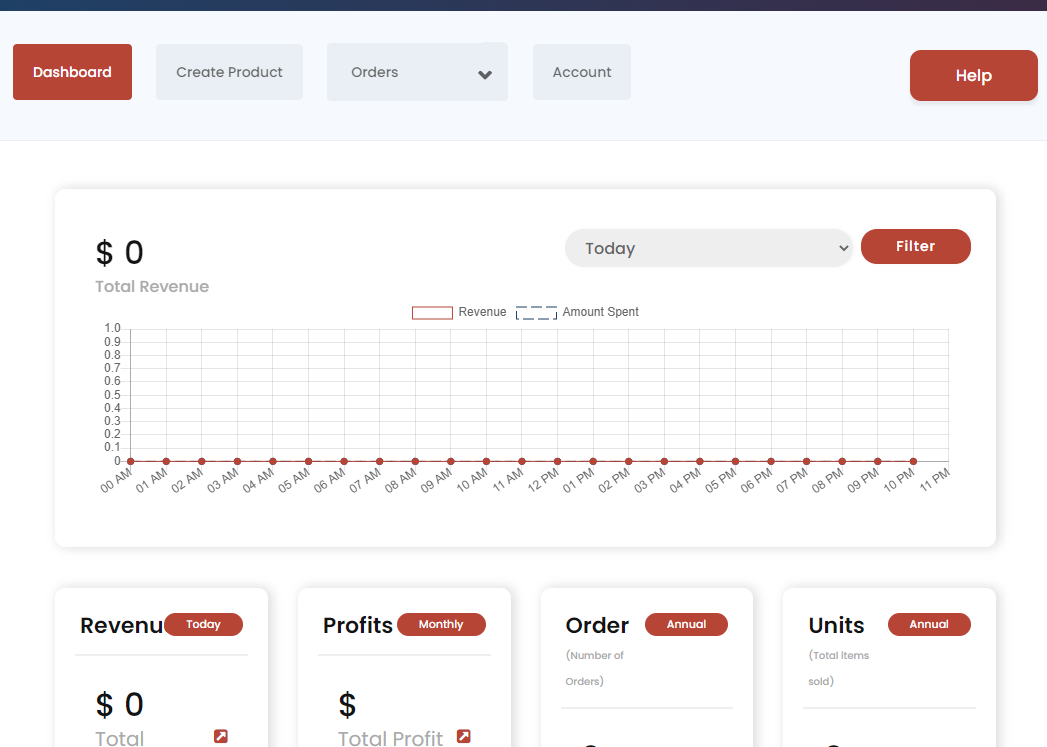 ✔️ Ability to create, customize and add products
As the client was offering his own product inventory to the vendors, we added easy-to-use tools that help the vendors customize the products before offering them to users. They can select sizes, color variants, business branding, and much more to add value to their business.
✔️ Margin Calculator
It was yet another unique feature we added to the dropshipping app in question. This feature was for helping the vendors set the margins after adding products to the store. They can set different margins for different product variations and sizes with complete details of revenues they earn on the sale of each variant.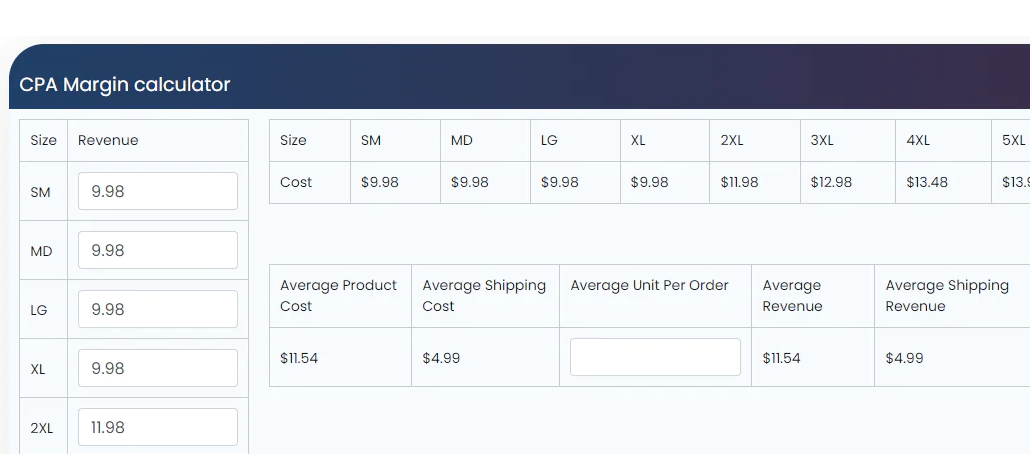 ✔️ Ease of managing orders and invoices
The next feature that we provided was the ability to manage the orders and invoices. The vendor has separate sections to display the order data and create invoices for each order placed in their stores.
Final Words
These features are only the tip of the iceberg, and we have lot more features in our arsenal to help your dropshipping business scale and thrive. If you wish to offer any such solution to the eCommerce universe, our experts can help you turn it into a fully functional app.
Though this app was specifically for the Shopify stores, our team can help you build such solutions for all other popular platforms like BigCommerce, Magento, and more. Let's get in touch soon to discuss your unique idea and formulate a concrete plan to turn them into fully functional apps.
Client's Feedback
"Work completed, and the app has been submitted to the store. Will hire again for further updates."
Ready to discuss your requirements?