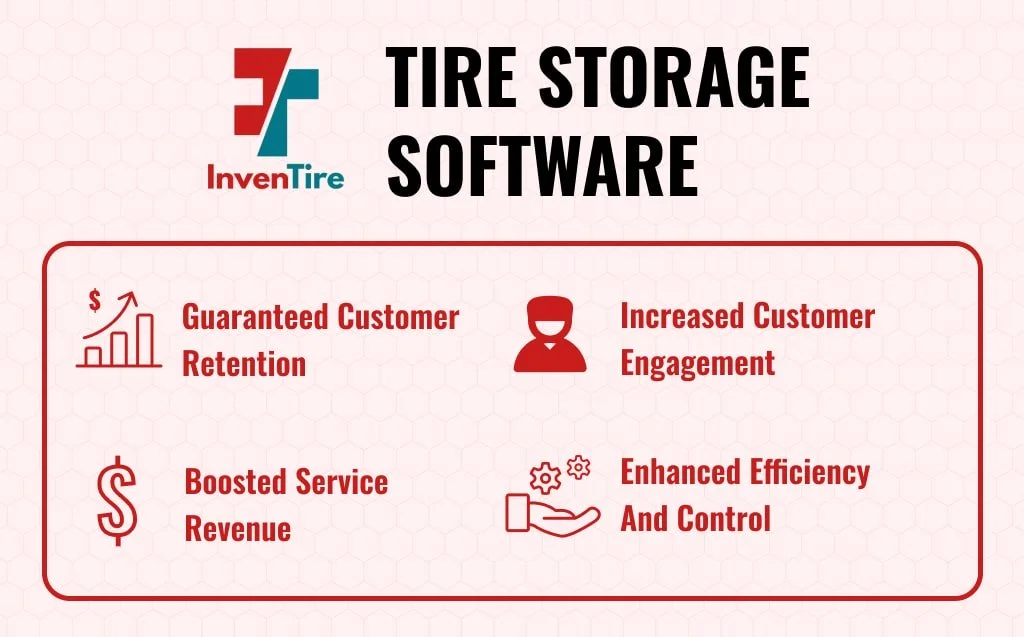 CRM solution for Tire Inventory Business
Project Goal
The tire industry is one of the oldest and booming verticals. With increasing competition and demand, tire companies are looking for ways to deliver faster and reliable services. One of the major problems a tire company today faces is "Inventory Management".
As Tire inventory management is a never-ending task, companies need a software solution to manage their inventory as it is the key for tire distributors and online retailers seeking to optimize operations, lower costs, reduce overhead, and fortify their business for sustainable growth.
Realizing the need of the hour, the client approached our team to develop a unique solution that would help tire inventory owners to manage the tire inventories. Our goal was to develop a tire inventory management CRM solution, which would not only automate the entire process of inventory management but also increase productivity.
Solution
To meet the client's requirements, our Laravel development team came up with a SaaS platform that offers the following features:
Intuitive Inventory Management
Online web portal
Data Analytics
Cross-Departmental Functionality
Complete data protection
Our development team conducted a couple of sessions with our client to understand his needs and to fulfill those needs we developed this SaaS tool which includes three modules/dashboards empowering super admins, admins, and employees with different roles and responsibilities.
Let's go through all the modules:
✔️ Super Admin Dashboard
The SuperAdmin module was designed to give our client access to the platform's administrative features. This module allowed the super admin to manage:
Client's data- Super admins will be able to check the list of all the clients.
Assign them with new roles- They will be able to add new clients and assign them their type (Dealership, tire store, service facility) along with their complete details.
Keeping track of the inventory- It allowed the super admins to track all the activities happening within the inventories.
✔️ Dealership Admin
This module was equipped with all the tools that are required to make the process easier for the inventory owners. It allowed the dealership admin to:
Manage employee data- Inventory owners can add or remove employees' data within no time. It eliminates the need of managing spreadsheets to maintain the data.
Manage inventory storage- Inventory storage management has never been this easy. Our tool allowed the inventory owners to keep a check on used storage percentage, total no. of spaces, empty spaces, all under one dashboard.
Track activities of the employees- Being an admin, inventory owners can keep track of each and every activity of the employees.
✔️ Employee Dashboard
Employees working in the tire inventories are assigned a large number of tasks and they are the ones who are in direct contact with the employees. To make the whole process hassle-free for them, this employee dashboard was designed.
It allowed employees to:
Check Inventory storage- It allows them to check the storage status of the inventories.
Track activities- From customer data to customer billing cycle, employees can keep track of all such activities related to customers and inventory storage.
Create bulk SKU stickers- Employees will be able to create bulk SKU stickers/tags for the tires. With the help of which, they can check to Move in/Move out tires on the basis of tire tags.
Final Words
Our delivered tire inventory SAAS platform is doing really well. It is very popular and well used by inventory owners. Though this SaaS tool was developed for automating tire inventory business, we can develop such solutions as per your business requirements as well.
If you need such CRM solutions for your business, get in touch with us.
Client's Feedback
"Love their work! Great team. I am impressed by their ability to over-deliver. Communication throughout the project was excellent and they showed great commitment.
Highly recommended!
Ready to discuss your requirements?