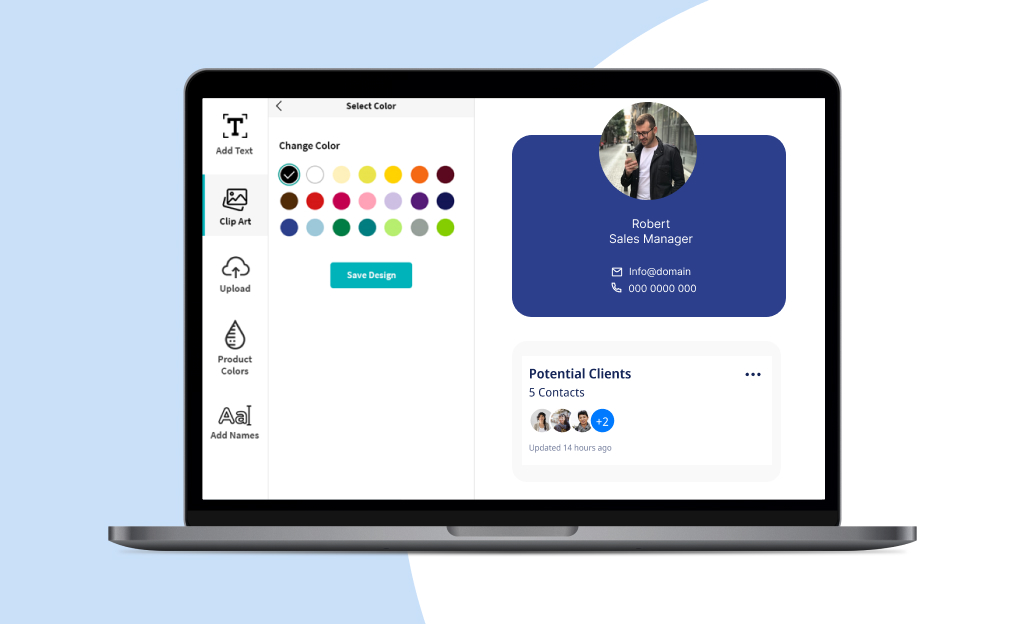 Digital Business Card Solution to Redefine Networking
Project Goal
Networking plays a vital role in modern business, and digital business cards are becoming a great way to build a strong professional network. Times are gone when we used to share paper cards, and there is an increasing demand for digital solutions that help people build and share digital cards.
We got a chance to work with a client who wanted to develop a similar solution. The motive was to facilitate the users of his platform to create, edit, share and grow using the digital business cards. Our goal was to create and equip his platform with unique functionalities that users will not find anywhere else.
Solution
After understanding the project requirements, now was the time to brainstorm the technologies to achieve the exact output. Though we had plenty of options to make it happen, we decided to go with Laravel as nothing can match its efficiency for building similar solutions.
We started the project by sharing the mockups for the platform, and after deciding on the UI and UX features, our dedicated team started crafting the final product. Let's look at some exceptional features integrated by our team that make the client platform unique from the rest of the competition.
✔️ Drag and Drop feature to design Business Cards
As we mentioned earlier, our motive was to make his card builder platform unique. We studied existing tools for creating digital cards and noticed that none of them use drag and drop functionality. We discussed it with the client, and he agreed to use the feature and added ease to using his platform.
✔️ Easy option to manage the existing cards
Managing your digital business card can become messy, especially with already existing tools and platforms facilitating digital cards. To overcome it, we provided an easy option to edit or delete the existing cards using just a couple of clicks.
✔️ Hassle free options to manage contacts and groups
Apart from digital cards, the platform that we build was able to manage the contacts and groups for the users. Users can add contacts of their clients, professional connections, and more with ease. They can also create groups of contact as per their requirement with an easy option to manage them in the future.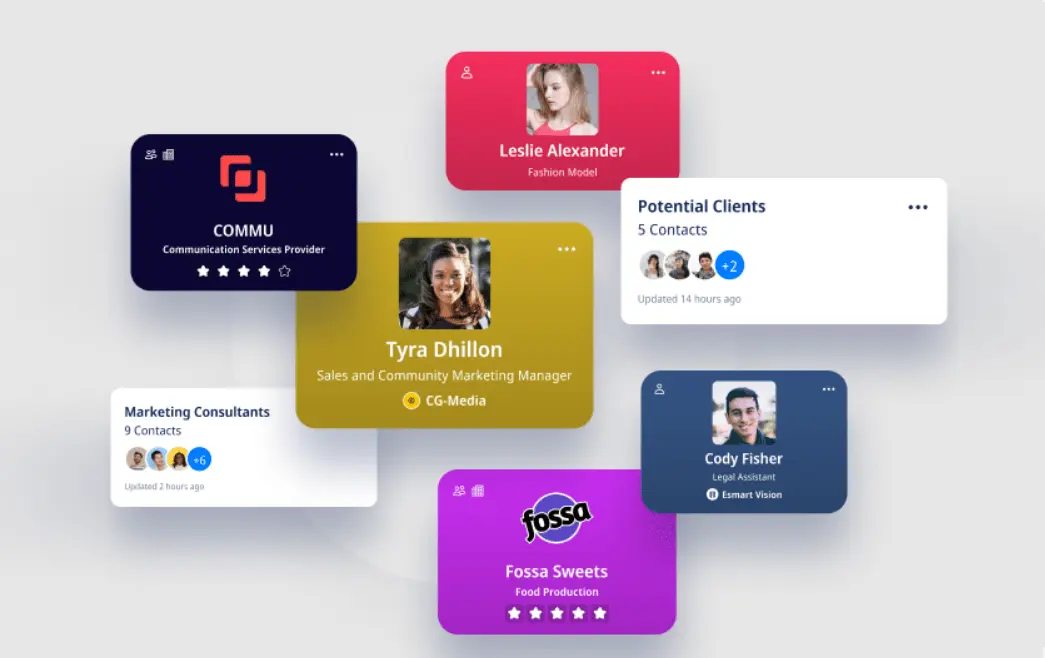 ✔️ Option to create and manage teams
Now, it is something meant exclusively for businesses and users with teams. We provided an option to create the teams and add different business cards for all members as per their roles. Though the team members can edit the card details, the right to add and delete such cards was exclusive to the end user of our platform.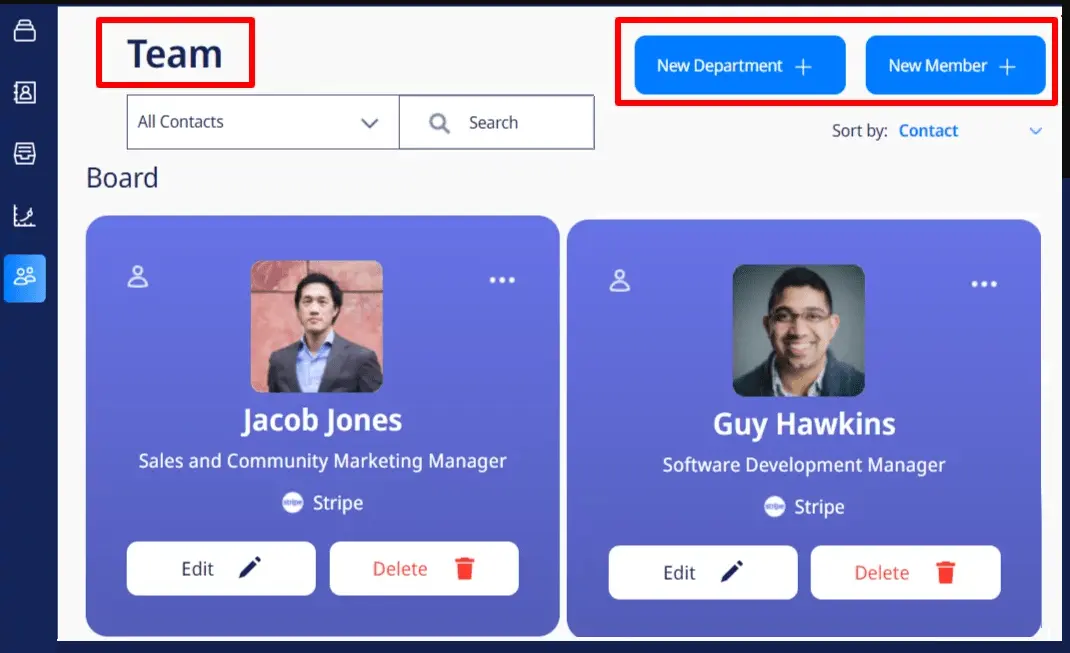 ✔️ Analytics to track card shares and generated leads
It was another unique feature we added to the platform to provide additional value to the users. We provided a convenient option to track card sharing data and leads generated using interactive graphical analytics.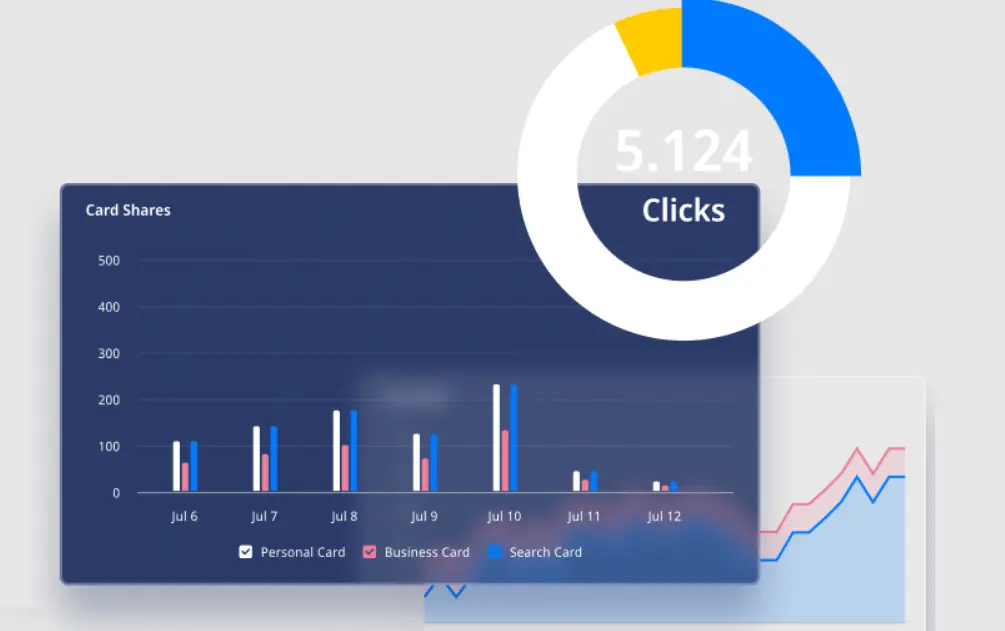 ✔️ Multiple Subscription Plans
The client wanted to offer multiple subscription plans for users with different needs. Apart from providing a free subscription option, we added some paid plans so that our client can make money using the platform with subscription plans equipped with enhanced features.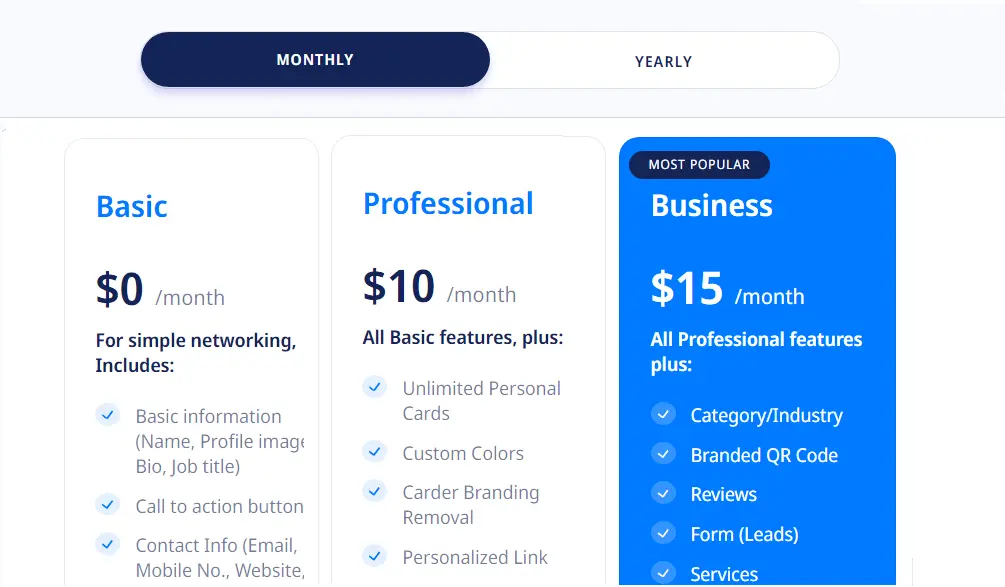 Final Words
Assisting our clients to succeed with unique and user-friendly digital solutions is something we are doing for more than a decade. We are delighted to see how the digital card builder solution we delivered exceeds the client's expectations in every aspect.
If you have any similar ideas brewing in your mind, let's get in touch and figure out a way to turn them into a reality. Our experts have all the capabilities to match your expectations to create innovative digital solutions for the common masses and aspiring businesses.
Client's Feedback
"I love their creativity, their designs are really fresh and modern. Right from the onboarding process to the Managerial Skills, I am highly impressed."
Ready to discuss your requirements?