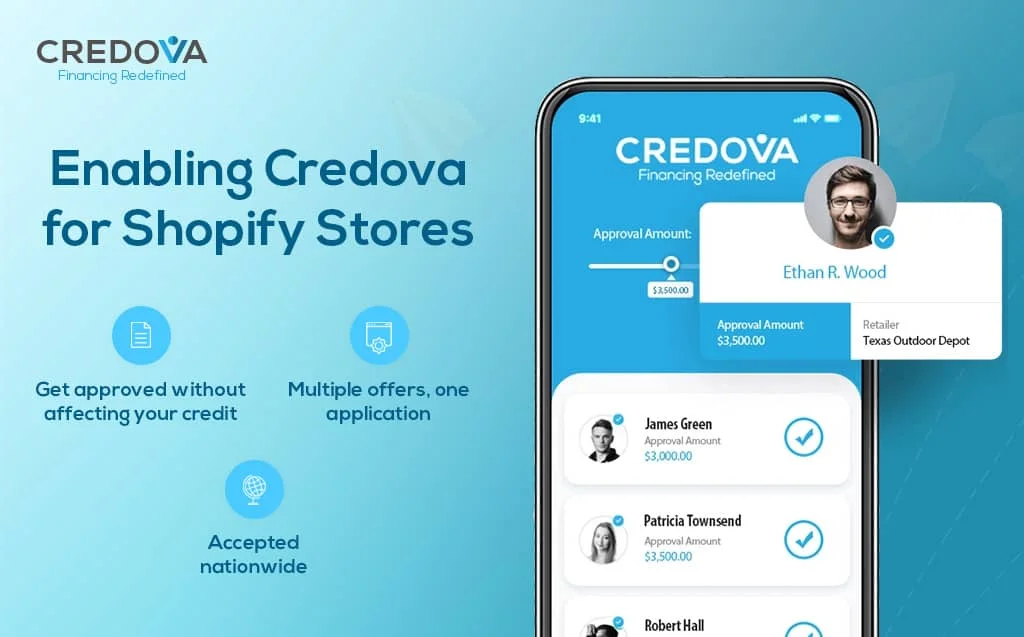 Empowering Consumer Financing on Shopify Stores
Project Goal
Point of sale financing solutions can turn into a good solution for any eCommerce store. It can help the online stores to increase conversions. It also facilitates the customers to opt for easy buying options for products that they often ignore to buy due to high price tags.
Our client was providing POS finance solutions but was unable to tap the Shopify market segment due to restrictions by Shopify to add new payment gateways. The only solution to make this happen was to create a custom Shopify App to facilitate the integration of Credova as a payment option.
Credova approached our team to develop a custom app for Shopify stores to scale up their business by exploiting the potential that Shopify stores have for them. They wanted us to deliver a Credova App that works seamlessly with the Shopify stores.
Solution
To meet the requirement of the Client we developed a Shopify App based on PHP to facilitate the integration of Credova in Shopify. The Shopify store owners can now install this app to their store and start reaping the benefit of POS financing within a few minutes. Considering the requirements of the client we offered some custom features to enhance the user experience for both merchants and their customers. Below are some features that really make this application unexceptional.
✔️ Users can see the financing option on product page
Once any Shopify store owner installs the Credova App, customers can see the finance options with the lowest monthly installments on every product page. Our application uses the 3rd party REST API integration to calculate the minimum installment for every product available on the Shopify merchant store.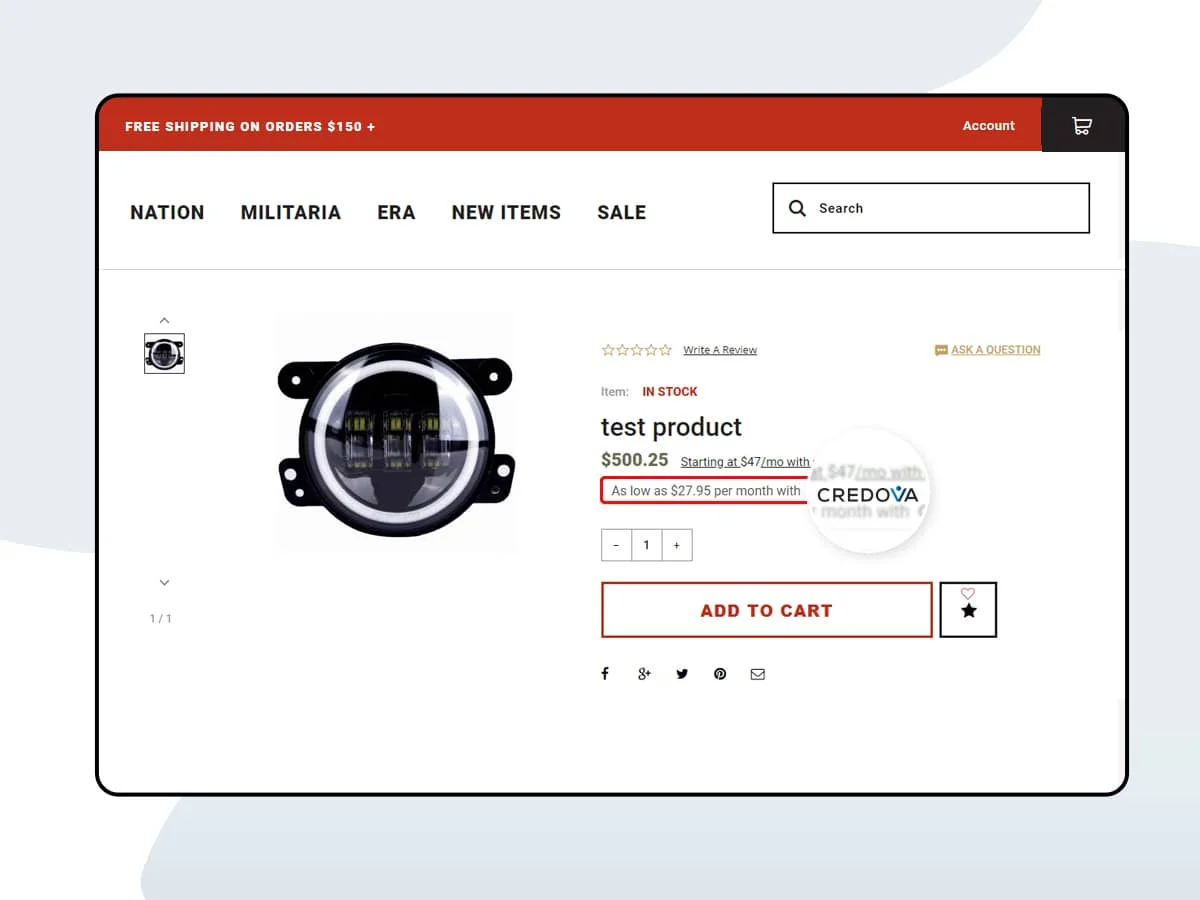 ✔️ Customer can select Credova as payment option on custom checkout page
The application will automatically create a custom checkout page on the Shopify store. The users get an option to select Credova as a payment option. Once a user selects Credova, his response is captured, and the loan amount is processed accordingly.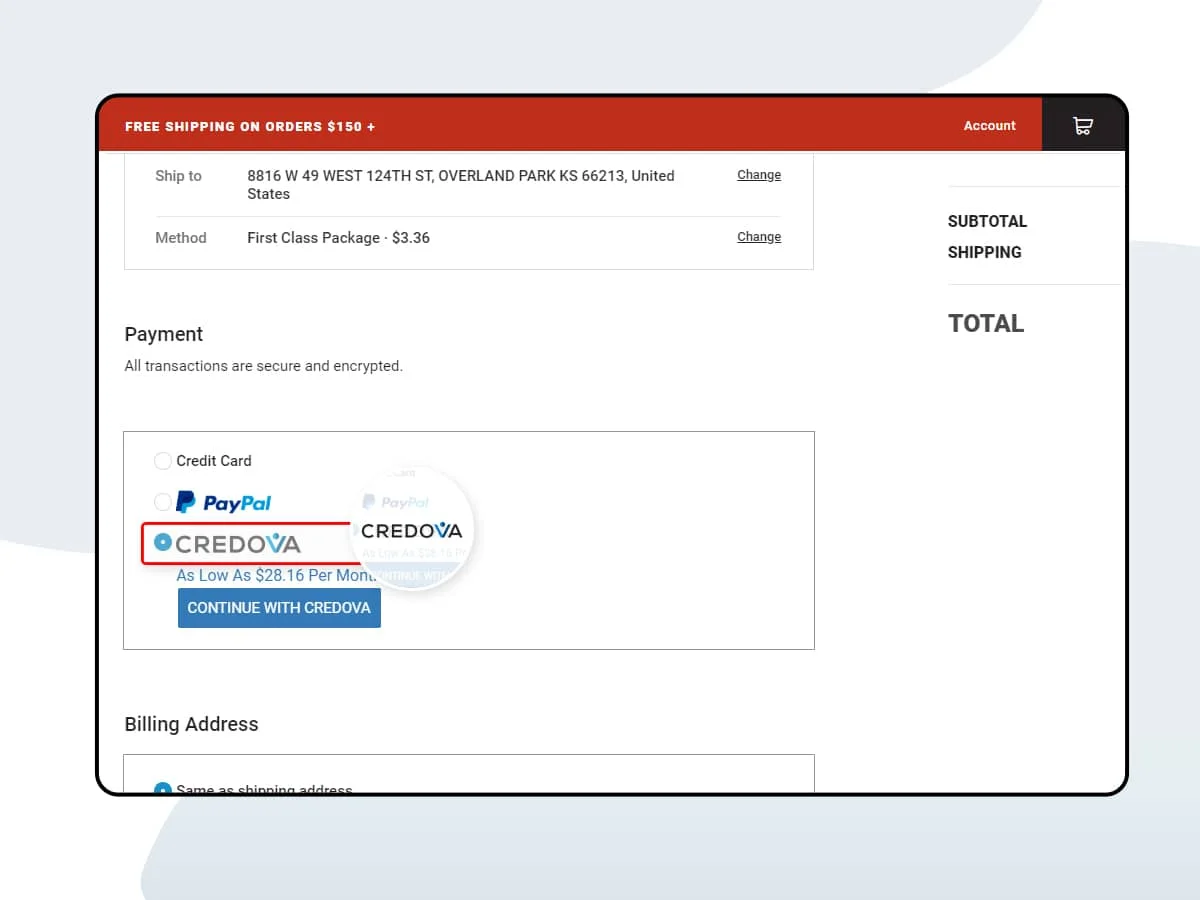 ✔️ Ease to manage orders
Managing the orders that are placed using our custom Credova app for shopify stores was also a big challenge. Our app enabled the client to keep track of orders and payments. It even helps in managing the complex processes such as refunds to users who purchased the products using Credova.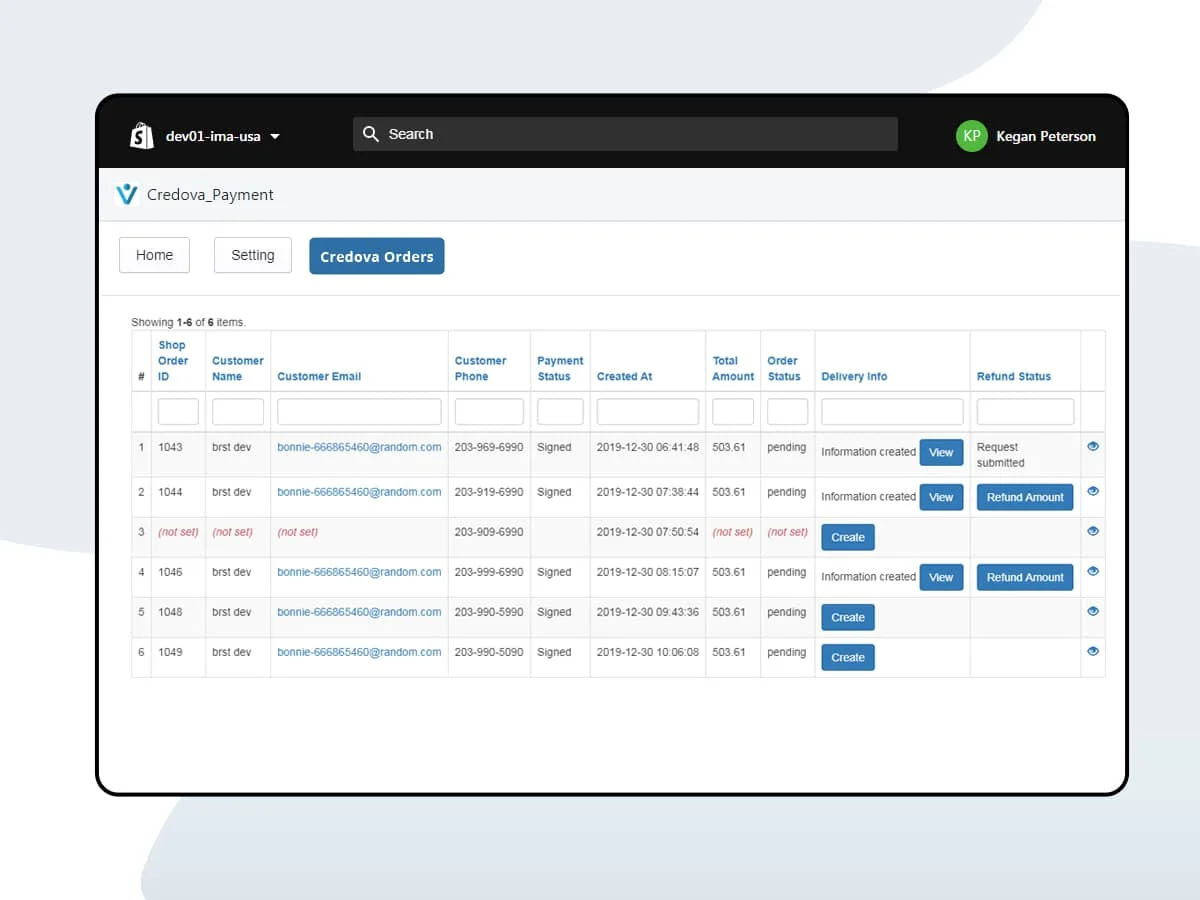 Final Words
We found that our custom app for Credova POS financing is helpful for the store owners to achieve better conversions. The Application is also available for other popular eCommerce platforms such as WooCommerce, Bigcommerce, and Magento. If you are running an eCommerce store and want to reap the benefits of consumer financing on your store, we will recommend trying our Custom Credova application now. If you are also looking to develop similar solutions for eCommerce platforms, our team can help you get the perfect solution.
Client's Feedback
"Everyone I worked with was very professional and responsive. The task was completed promptly, and the application is operating correctly. The team is willing to go above and beyond to make sure the client is satisfied. I would recommend them to the community looking for e-commerce/plugin development work. "
Ready to discuss your requirements?