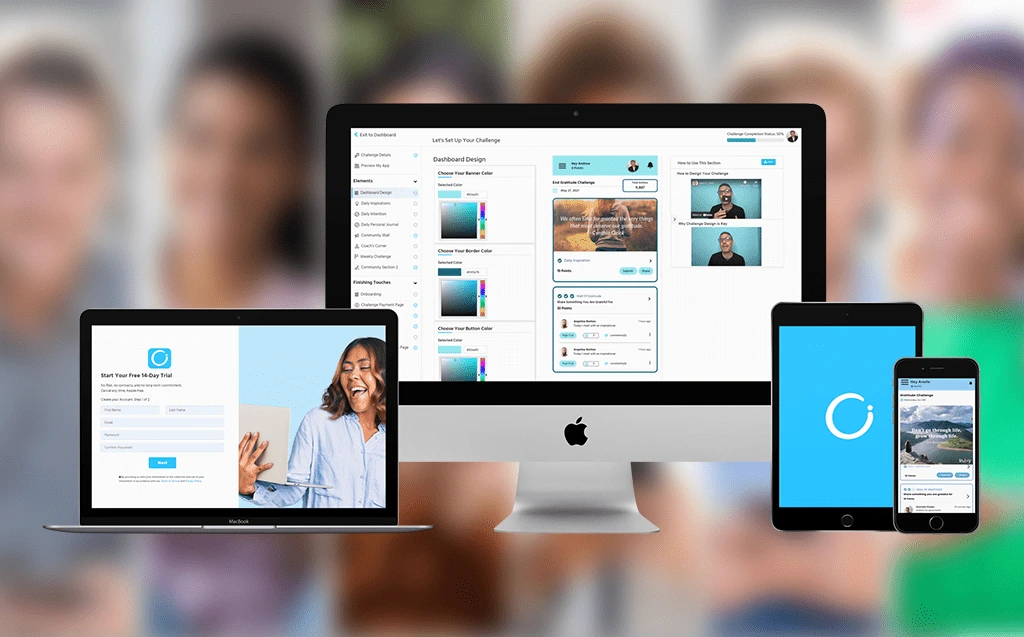 Gamify App with abilities to run Live Challenges
Project Goal
Challengers play a vital role in reaching the goal of our life. You can judge its significance from the fact that more than 60% of top entrepreneurs use challenges to achieve the milestones for their business and personal life.
Our client was looking for a mobile app solution to help people with gamified challenges with a mix of DIY approaches.
They aimed to provide a platform where Authors, Trainers, and Coaches can get more clients by converting their programs, books, or training sessions into interactive challenges.
The users can plug into the material every day and interact with it interactively. We also needed to apply the power of gamification to make this app hyper-interactive for users.
Solution
✔️ Custom Dashboard to add challenges with ease
Our priority was to create an easy-to-use and feature-rich dashboard for the Coaches, Authors, and other members who wish to add their content in the form of challenges. We gave a wide variety of options so that these members turn their content into a highly interactive challenge with ease.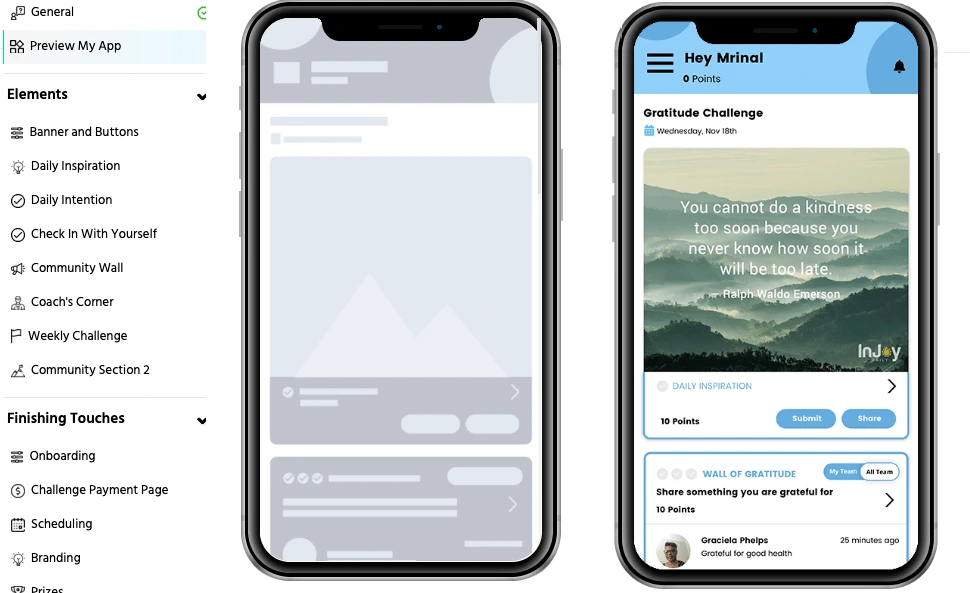 ✔️ Custom Daily Inspirations
The client wants to utilize positive psychology for reinforcing the positive messaging and imagery within the app. We provided a custom daily inspiration option to the coaches, authors, and trainers. They can keep their clients and participants of the challenges motivated with a positive mindset.
It was one of the main features to realize the true worth of this app by increasing the energy levels, happiness quotient, and productivity of the users.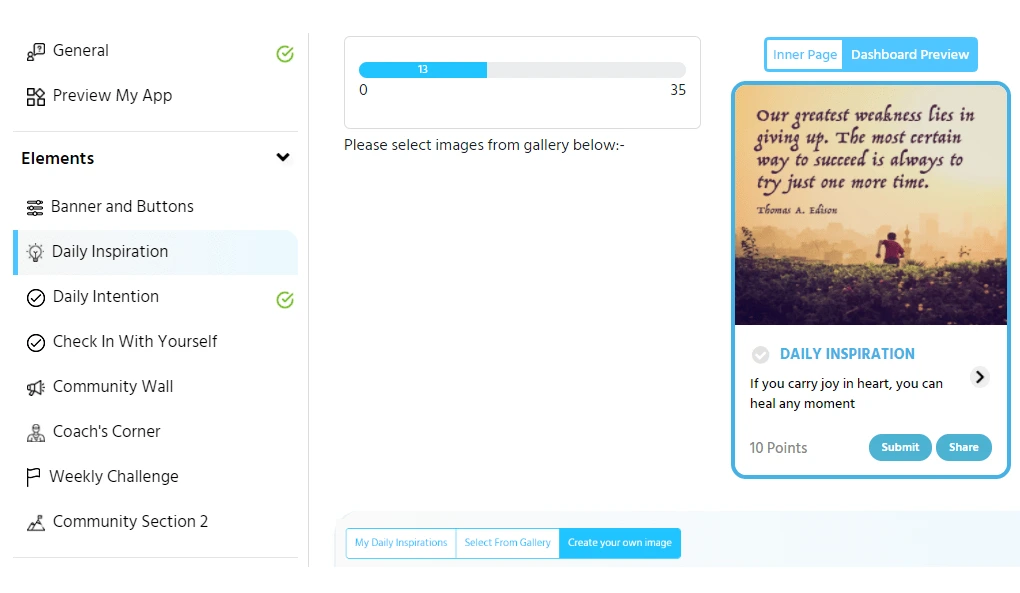 ✔️ Finishing Touch for uniqueness and branding
We need to develop this app in such a way that it can be used by anyone from individual professionals to large enterprises so branding was our primary focus.
The coaches, authors, and trainers can use the customization tools available for them to create branded content for more fans and businesses using this app.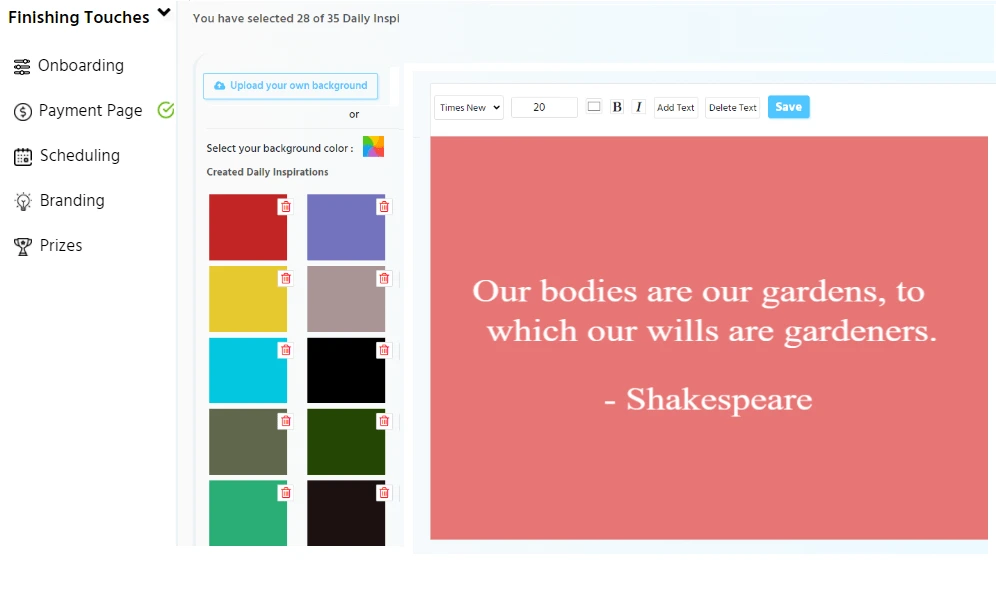 ✔️ Personalized Leadership Corner
By using the leadership corner, coaches and trainers can create their profiles and create challenges to engage current clients and lead generation for their business. Once they create any challenge they can run it multiple times for maximum benefits.
They also have an option to create other challenges simultaneously.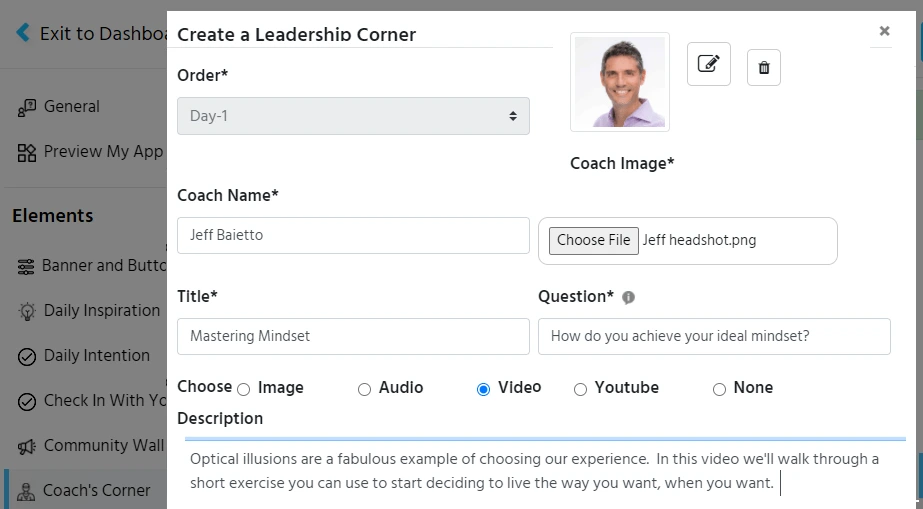 ✔️ Notification control on User account page
The notifications from the apps you install on your devices can often turn irritating, and to ensure that our app doesn't become one of those we provided an easy way to mute them.
The user can visit his account page and use the toggle buttons to mute or switch on the notifications.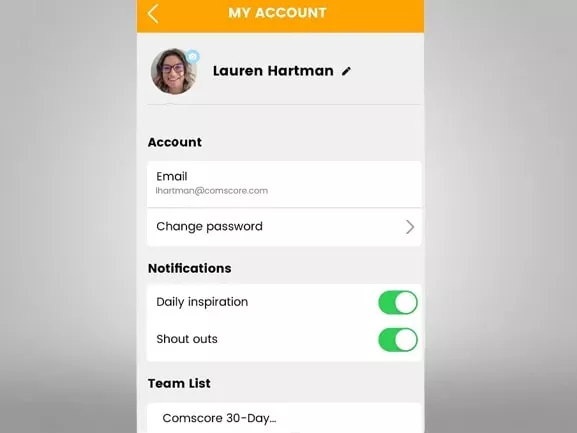 ✔️ Interactive UI for Users on the App
Interactiveness was the core of this application and designing a user interface that engages the users was our priority. Choosing the Right design turned into a challenge as we need to gamify the whole user experience.
Our mobile app design team did a lot of brainstorming to finally come up with a unique and engaging design for the app.
✔️ Frictionless Integration with current Softwares
As professionals use multiple software like Kartra, Zapier, Click Funnel, and Kajabi to achieve their business goals, we made sure that our app can be integrated with these existing software in a breeze.
It can easily plugin to the current software so that you can create the challenge within 30 minutes. We are also providing technical support for integration challenges faced by the users.
✔️ Multiple Subscription plans to suit every need
As stated earlier also, this app was meant for users from multiple backgrounds and with different needs. The professionals willing to use this app for converting their content into interactive challenges can avail of multiple subscription packages.
We also provided an option for the free trial so that users can buy the premium subscriptions with confidence.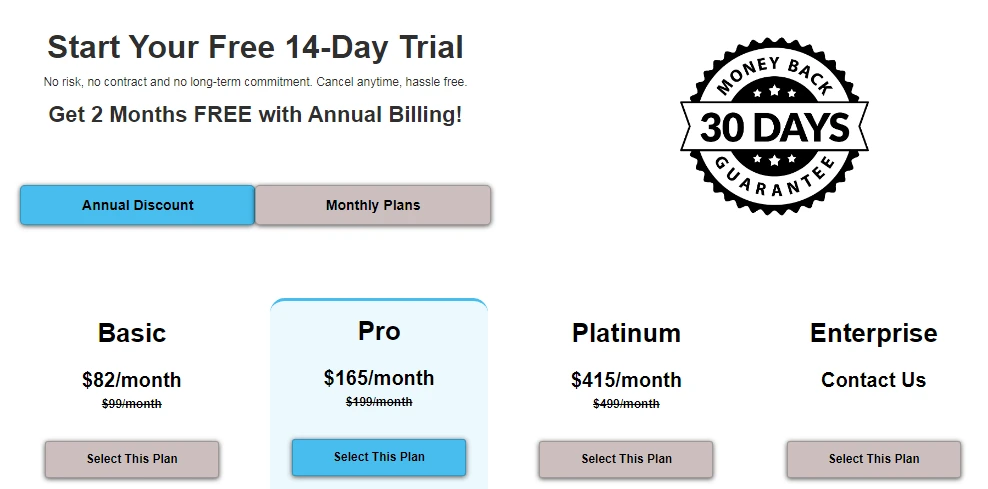 Final Words
Developing this app successfully and seeing it adding value to the client business was among the major milestones for our team.
We are helping the client with the technical aspects even after the delivery of these applications, and the long-term bond that we developed during this project will allow us to deliver more unique solutions for this client in the coming years.
If you are looking for an app development partner with tried and tested history, our experts are just a click away.
Client's Feedback
"Hard working. Talented. Great attitude! Awesome experience! Highly recommend!"
Ready to discuss your requirements?