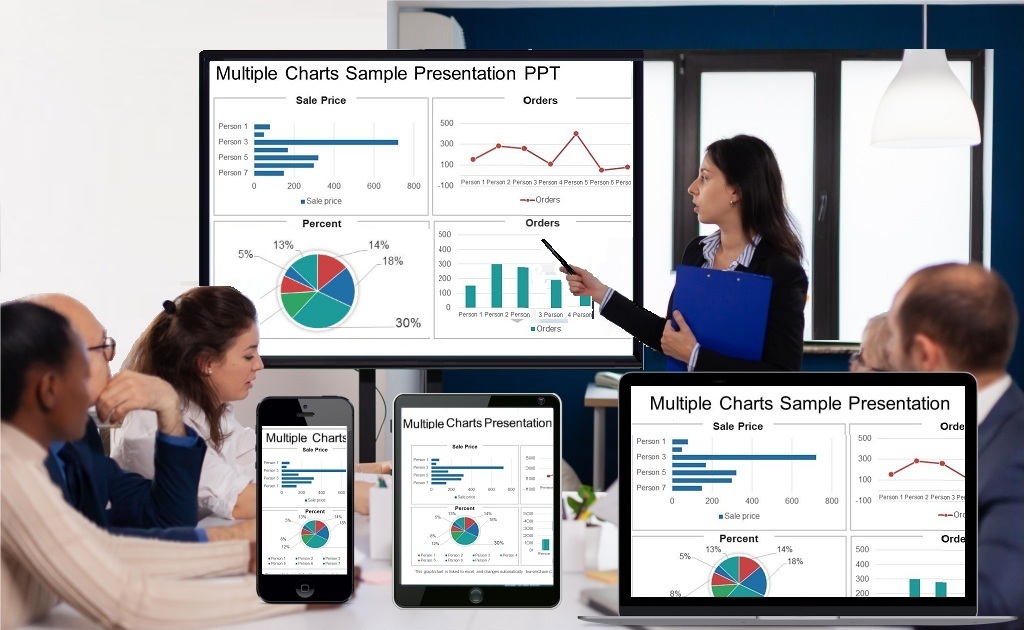 Screen Sharing Software For In-person Presentations
Project Goal
Documents get printed, websites are published, and you can save spreadsheets for a double check later. On the other hand, presentations only show up when you are discussing things in meetings or talks.
The Brihaspati Infotech recently got a chance to work with an entrepreneur who found an opportunity in this limitation. He wanted the software to facilitate sharing presentation screens in live events with the ability to capture selected slides and add notes.
Just have a look on the below video to determine the nature of the solution we were about to deliver.
Solution
Before picking up the challenge to build this screen-sharing software for in-person presentations, it was crucial to understanding the exact requirements of the project. We conducted a couple of sessions to dig through the client's expectations from the end product.
Once we got complete clarity, our Node JS development team buckled up to deliver the software. Let's go through some of the noteworthy functionalities of our custom solution for in-person presentation sharing:-
✔️
Ability to Create Secure Presentation Rooms
The app was equipped with features that facilitate secure presentation rooms with audiences that you invite to join. The presenter can share a joining link that allows attendees to join the presentation using a unique passcode.
Apart from it, we made it compatible with all popular presentation-making apps like Powerpoint, Google Slides, Prezi, and more. All user needs is to install a free presenter application to their computers and start sharing in seconds.
✔️
No Hassel of downloading any app to access presentations
You can well imagine the hassle of asking everyone in the presentation room to download an app to start screen sharing. It can get even weirder if you are about to address a large conference. Our futuristic Node JS developers noted it and provided a simple solution that works on any mobile or desktop browser.
The Presenter just needs to share a link. Attendees can paste the link on the browser to access the slides using a unique password. It was a significant advantage that let you get in-person presentations with screen sharing rolling within seconds.
✔️
Accessibility on multiple device types
When done right, presentation sharing makes it easy to collaborate on documents remotely. However, a poorly done in-person presentation sharing software can give you nightmares. That's why we made sure to provide a seamless experience for users presenting or accessing the presentations using this software.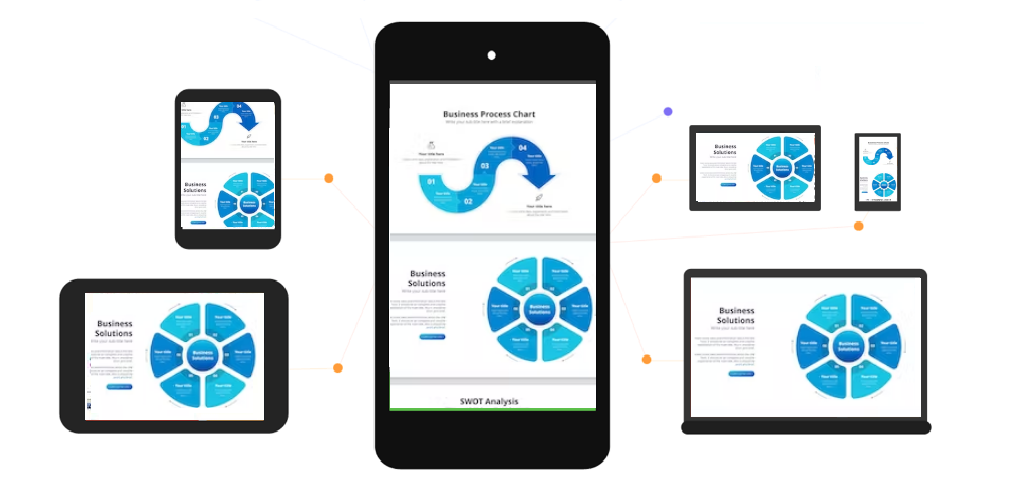 ✔️
Presentation History for Valuable Insights
Our customized in-person presentation sharing app is capable of saving history as well as screens and notes for specific slides. It allows the presenter to gain valuable insights into the audience. Below are some of the crucial insights that this software provides using presentation history:-
A number of attendees viewed or saved the slides.
Complete list of participants with the number of screens they captured.
Most popular slides of each presentation.
Access to presentation history report.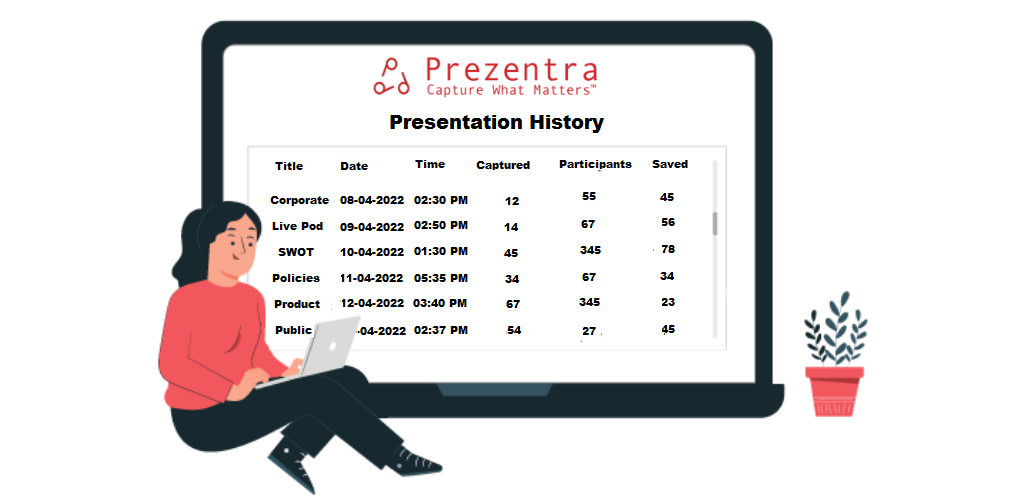 ✔️
Ability to Save screen from the presentation and add notes
Presentations are for sharing valuable insights, so saving data has a vital role. We included a few features that helped the attendees to get insights better than ever. The objective was to ensure that they can save important data for future reference. The app allowed them to:-
Save any screen they wish to keep from presentations.
Add notes to the screens captured from presentations.
Share captured screens with other users using emails.
✔️
Ability to share the presentations using the user's email
Apart from having quick share options like joining links and barcodes, we added functionality that allows users to share presentations with remote attendees. This feature also helped the users to share the saved screen and notes with other people with ease. To share, the Presenter/user can enter the recipient's email id, name, and an optional note.
Final Words
These were a few functionalities that we integrated into our custom in-person presentation sharing solution. Working on this project was a positive experience for our Node JS development team.
Most importantly, the client was satisfied with our work and delivered this project well before the deadline. He was also delighted with our free post-delivery support of 30 days.
If any similar app/software idea is brewing in your mind, we will be happy to assist you in converting it into a fully functional solution. Get in touch with our experts today, and let's workout on a perfect solution to grow and scale your business.
Client's Feedback
We have had great support from the team. Lalit and the group have always been responsive and productive with our software project. Would love to hire them for more work in the future.
Ready to discuss your requirements?