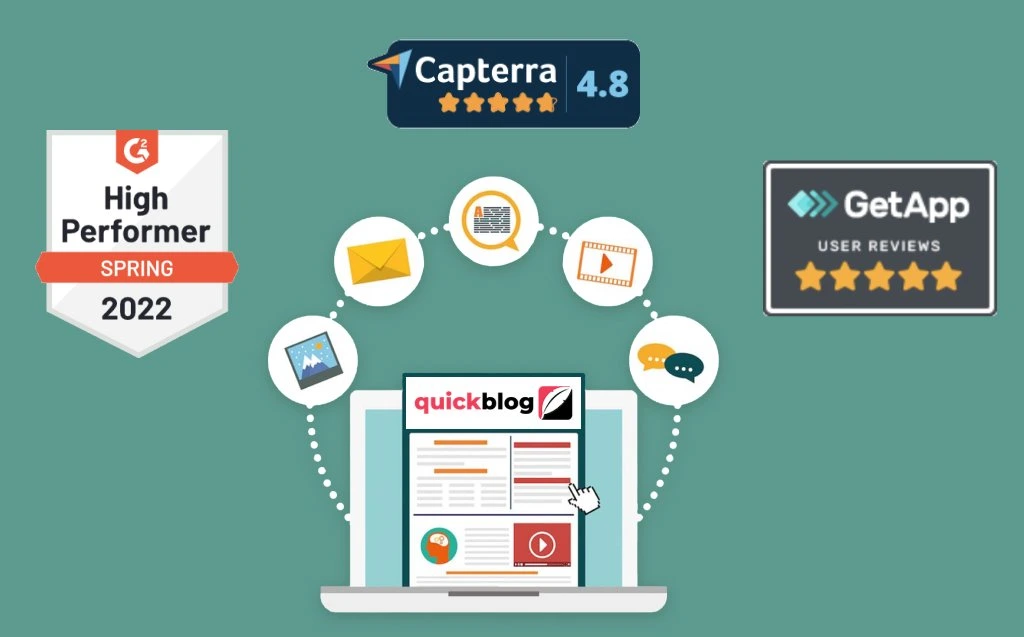 Highly Awarded – SAAS Blogging Platform
Project Goal
Writing a clear and concise blog can be perplexed task for anyone. There are various challenges that a blog writer has to come across:
▪️ Preparing and managing the content of the blog.
▪️ Making it rank on SEO-friendly for search engines.
▪️ Layout adjustments, Buying hosting and many more
Our client planned to offer an intuitive solution for above listed problems by getting the platform build with features like :
▪️ Can be used anytime and from anywhere without any particular installation of software
▪️ Works on multiple devices i.e. Desktops, Tablets as well as Mobiles
▪️ Offers various subscriptions levels
Solution
Taking into consideration points given by client our Laravel framework development team accomplished 'Quickblog'
An easy-to-use SaaS platform built by THE BRIHASPATI INFOTECH facilitate users to create SEO-friendly blog in few minutes. The platform is getting highly rewarded as well as receiving positive reviews from customers who all are using it

Some major key features of the platform are mentioned below:
✳️ Convenient & straightforward working flow
Quickblog can be easily used by person who doesn't have much technical experience or coding knowledge. By just following few steps a blog can be created.
✳️ User-friendly dashboard for posting and managing blogs
Quickblog has a dashboard that can be used for managing various stuff. Through this dashboard users can :
▪️ Create new and manage existing blog
▪️ Schedule blog i.e. at what time blog should go live
▪️ Handle blog setting (Appearance, Generate embedded code, etc.)
▪️ Import blogs from Google sheets and many more.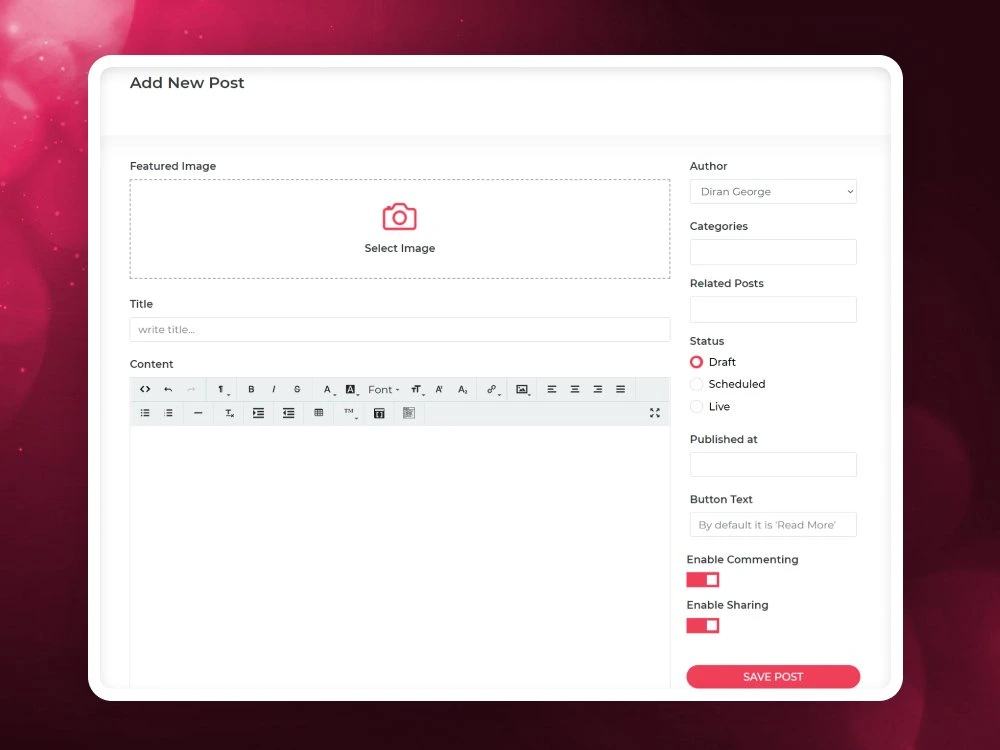 Working flow of the dashboard can be seen in attached below video.
✳️ SEO Calculating Tool
SEO tool build in Quickblog make it unique and different from other available platforms. With the help of SEO tool :
▪️ Users can check weather blog written is SEO friendly or not
▪️ Various recommendation are reflected by this tool in order to make content more SEO-friendly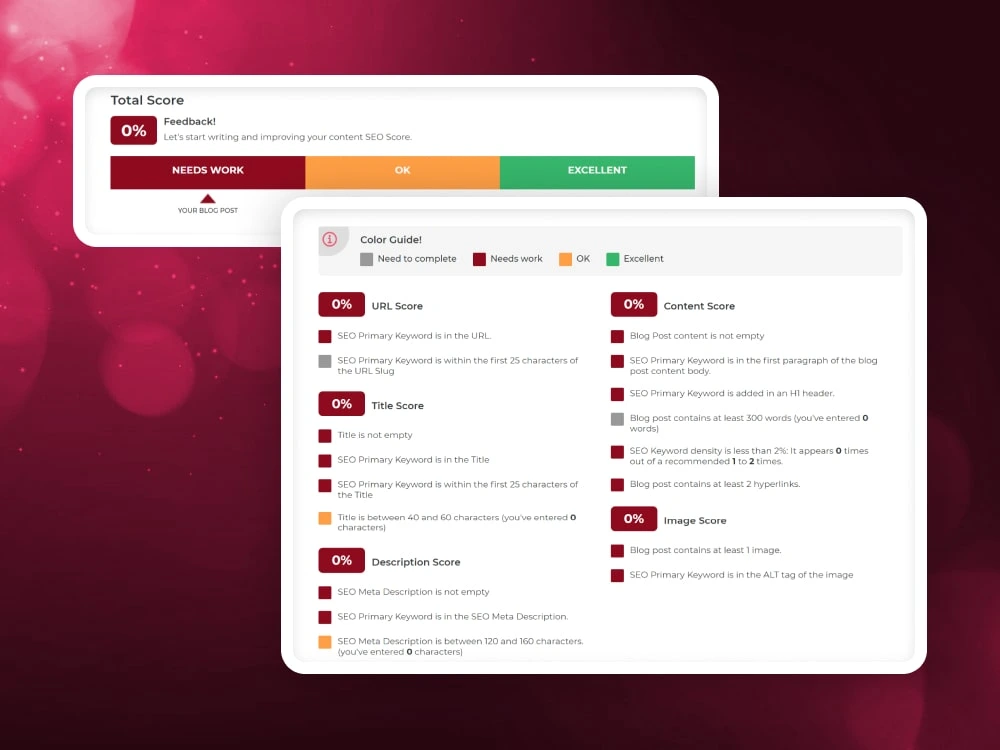 ✳️ Various other features
▪️ Mutlilingual : Platform developed by THE BRIHASPATI INFOTECH has a multilingual features. More than 16 languages are available for user to create blog posts.
▪️ Shopify Integration : This features is useful for e-commerce websites. With Quickblog's Shopify Integration, its possible to include products directly into blog. Eventually this features helps in increasing conversions.
▪️ Agency accounts : Quickblog can also be used by agencies or start-ups. Under this feature sub-account can be created and every account can be granted permission for specific access. This is useful when managing & posting bulk of blogs
Final Words
The SaaS based platform delivered by THE BRIHASPATI INFOTECH is featuring on various software reviews websites and many users are everyday writing positive comments after using it.
If you are also planning to offer any type of services through SaaS or looking to enhance an existing SaaS software then without a delay get in touch with us today. Our experienced team of developer will be help to assist you and offer a reliable solution accordingly your requirements.
Client's Feedback
""Fantastic developers to work with. They've been working on my idea of a SaaS blog platform and delivered alpha, beta and production in only 7 months. Very quick milestone delivery, bug fixes, feature requests and communication, the most professional company I've worked with before. I will surely be working with them in future"
Ready to discuss your requirements?