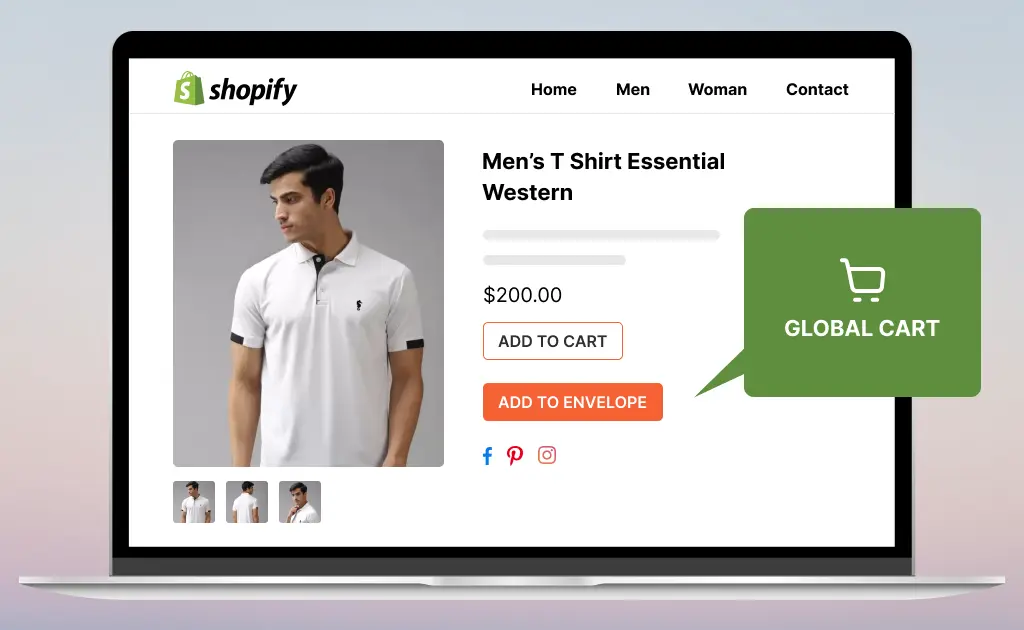 A Global Cart Solution For Shopify
Project Goal
As the space in the eCommerce industry is getting crowded, the sellers keep on seeking different methods to differentiate their offerings from the pack. One of our clients was looking for a similar solution based on a unified eCommerce strategy.
Our goal was to build a SaaS solution that can work as an app for Shopify to accommodate orders from multiple eCommerce portals in a single universal cart.
The idea was to improve the online shopping experiences by aggregating orders/products from various eCommerce stores in a single unified cart while overcoming the challenges like cart abandonment.
Solution
After an initial discussion about the technology options, features, and UI design, our team got a green signal to kickstart the project. The idea was to build a custom Shopify app that let buyers add products from multiple eCommerce stores in one unified shopping cart.
We also need to empower our client with feature functionalities that let him manage the things like merchants, rewards, and more to ensure the credibility and scalability of our custom Shopify app. The below image will help you understand how this solution let the buyers add products from different stores to a global cart.
Now you know how this app lets users add multiple products from different eCommerce stores in a single shopping cart. Let's dig into some of the significant features for merchants and buyers that helped to ensure meaningful and real-world adoptions of this global shopping cart app.
✔️
Add to Cart Button Customization
Once the merchant integrates our custom universal cart app, a button gets added to the product pages allowing the buyers to add the products to their global cart. We provided an option that allows the merchants to customize this button to match the brand guidelines and existing designs of their stores.
✔️
Customized Summary Dashboard
The merchants were provided with a customized dashboard with the ability to provide insights on the products that customers add to our Global cart and how many of them actually converted into sales. The merchant will also get data on how many orders are in the checkout phase.
✔️
Abandoned Cart Emails
Cart abandonment is one of the most serious problems in the eCommerce industry, and universal carts are also prone to it. We integrated a feature that allows merchants to identify abandoned products/orders.
Apart from it, the merchants also have the option to send abandoned cart emails or set reminders for them. The app was also equipped with features that provide a detailed analysis of results/conversions happening with these emails.
✔️
Frequently Asked Questions Section
A FAQ section was added to the merchant dashboard to ensure that merchants can get quick answers to the common questions/queries that merchants may face while using this Shopify app in their stores.
✔️
Option to view customers
The merchants were also provided with an option to view the customers who are adding the products from their stores to their universal shopping cart. Apart from it, they can also get the details like email contact, phone numbers, and locations of those customers.
✔️
Customized Packages for the Merchants
We provided two different packages for the merchants. They have the option to either opt for the free package or a paid package with additional features like abandoned cart recovery emails and more.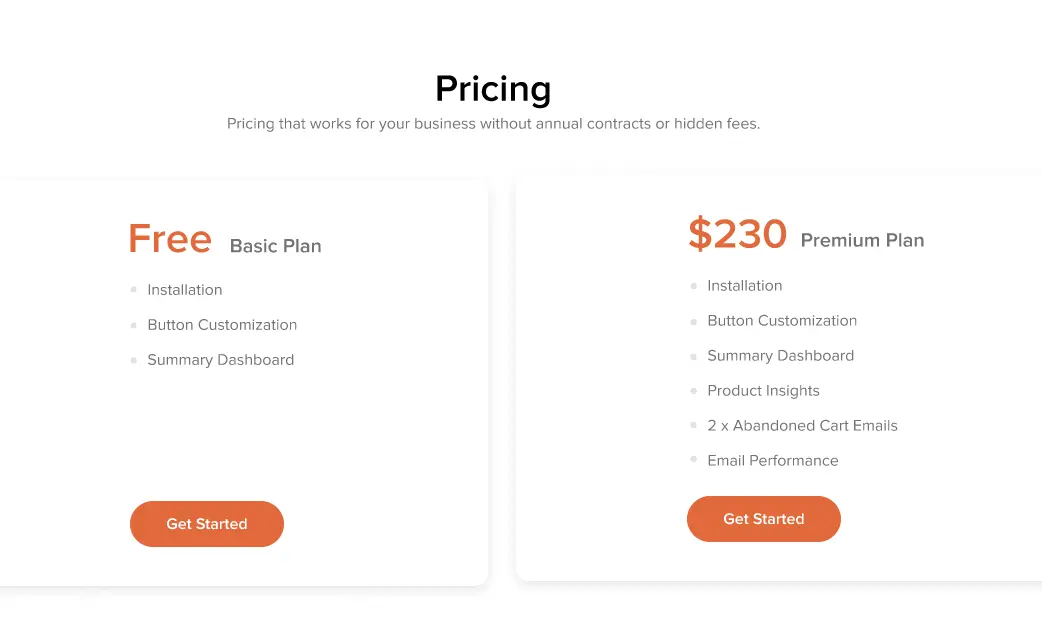 ✔️
Option to View Carts by Brand
Once the customer login to this app, he can view the items added from any particular store/brand. Each store is displayed separately so that customers do not face problems identifying the stores from where the products are added to their global cart.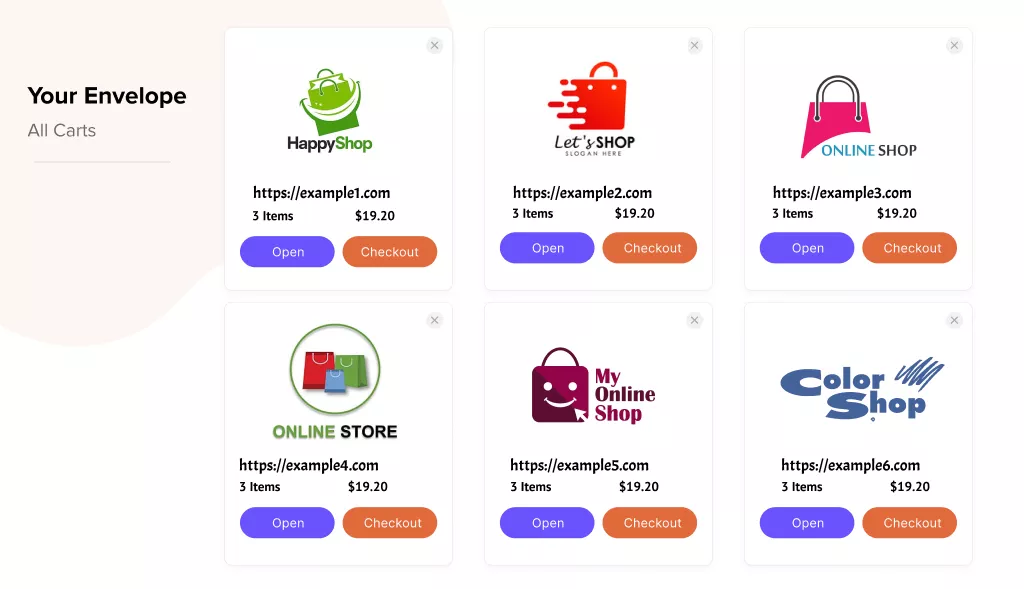 ✔️
Recently Added Products
This feature allowed the buyers to view the products added to the cart recently. Once the user clicks on this option, he will get a list view of the products with brands from where the buyer adds them.
✔️
Option to edit the product quantities
The customers were provided with an option to edit the quantities of the products in their global cart without worrying to visit the merchant store again. Once they update the quantity, it gets processed automatically at the time of checkout using our custom app.
Final Words
These were some features that our team added to this Global cart solution for Shopify. If you also have a similar idea to unify the shopping experiences for eCommerce buyers, we are just a click away from you.
Client's Feedback
I was looking for a reliable software partner for my project, and after doing some research into TBI and reviewing their previous work, I hired them, and they have been great.

Their experts were thorough during the initial discussions and pulled together a detailed project brief with a breakdown of the project milestones.

Once the development started, my dedicated developer took over the project management, and he has been excellent throughout. They kept me updated every day, and although we were on a 5-hour time difference, we always managed to speak on the phone when needed, and they delivered to budget and on time.

Finally, a shout out to my project manager who has also been extremely helpful when I have needed him, so rest assured your project will be in safe hands.

Their knowledge of all tech-related activities is 5*, and I have enjoyed my experience with them. I look forward to rehiring them again for v2.
Ready to discuss your requirements?